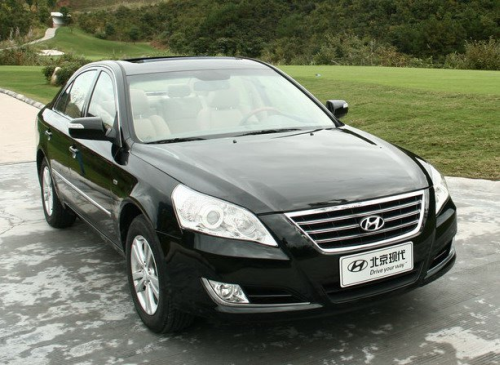 Hyundai has just revealed pictures of the new face-lifted version of their luxury sedan - Sonata, which is expected to go on sale by the end of this year or the start of next year.
The car now has a different front and rear fascia, with large chrome grille, head-lamps and fog-lights. At the back-end, there are new taillights and new bumper design. The front end seems to be Nissan-inspired and the rear end is very Toyota Camry like. No change has been done to the interiors though. The new Sonata will be pitted against New Honda Accord, Toyota Camry, VW Passat, and other cars of the intermediate luxury segment.
IAB Comment: This car is Hyundai's answer to Honda's new Accord, which has a very modern design. Hyundai has followed a more subtle and elegant feel. We are not sure if this treatment will work out in the Indian scenario, since all car makers are banking on very contemporary and modern design strategies. However, this car looks nothing like the 2010 Hyundai Sonata, the i40 which we featured earlier.
Source- Easy Car Blog