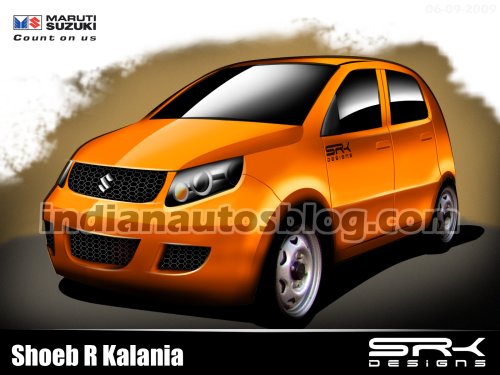 Its been  several decades of Maruti Suzuki dominance in Indian market. Till today, they've only marketed cars that were developed by parent company Suzuki in various segments for international markets. While that's been the case with every overseas car maker in India, most of them including the likes of Honda and Toyota are currently working on a small car that is specifically for the Indian market, developed by Indian engineers.
The Maruti Suzuki YP8 belongs to that category of cars. Modeled for the harsh Indian conditions and requirements, the prototype of the desi YP8 is taking shape at the company's facility in Gurgaon. It will utilize the Suzuki Swift's platform and the Ritz's K-Series engine that displaces 1,200 cc.
Maruti engineers are split up into teams which will take care of the interiors, design and the engine. The company has not made any kind of an announcement about its launch date but sources say this vehicle could be shown at the Delhi Auto Expo next year.
Since the car will be fully developed with Indian resources, Maruti need not pay royalty to Suzuki, as it would be an Indian made car.
Our photoshop maestro SRK used inspiration from the A-Star, 800, Zen and Wagon R's to produce this drawing. Although this drawing is purely speculative, the design direction adopted would be similar.
Maruti Suzuki YP8 high resolution image