A new genre in the Indian auto industry is about to form with the launch of the Renault Duster. The mini SUV market, once a celebrated space with the Gypsy, has been neglected by car companies until recently.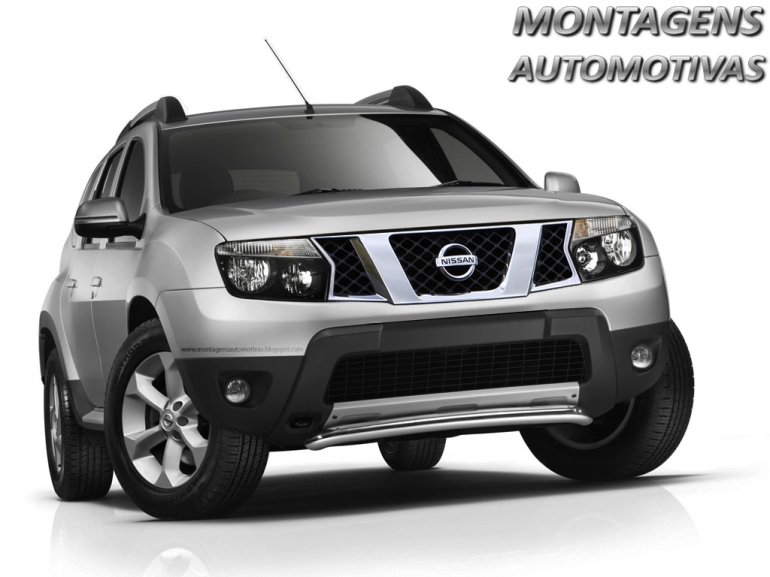 Renault has disclosed plans to honor the need for an urban UV with the Duster in mid-2012. This could lead to an avalanche effect and by the time you know it, every manufacturer will line up with a rival. Ford and Mahindra are joining the party in the near future while Maruti and Hyundai are rumored to be secretly planning to conquer this virgin market. They're all interested but not ready to reveal their intentions yet.
If the Renault Duster is an unprecedented success, floods streets and stumps customers, won't Nissan be tempted to use the same platform to launch its version? The age of badge engineering began with the launch of the Rapid and rolls on with the Pulse next year.
If the formula yields good results and the twins don't get involved in nasty family feuds, Nissan won't blink before rolling out a Duster with a Nissan grille and monicker.
This thought is echoed by our friends at Montagens Automotivas on (photo) chopping the Nissan Frontier's face on the quirky Duster.
Nissan has three crossovers in its kitty of which the Juke is the least expensive. Despite the low-cost underpinnings, the price positioning may not be very aggressive. The Duster on the other hand could give them the cost advantage of scale, heavy localization and therefore achieve a lower starting price.
Should Nissan consider this thought seriously or rather leave the task of SUV market penetration to Renault?
[Source - Montagensautomotivas.blogspot.com]