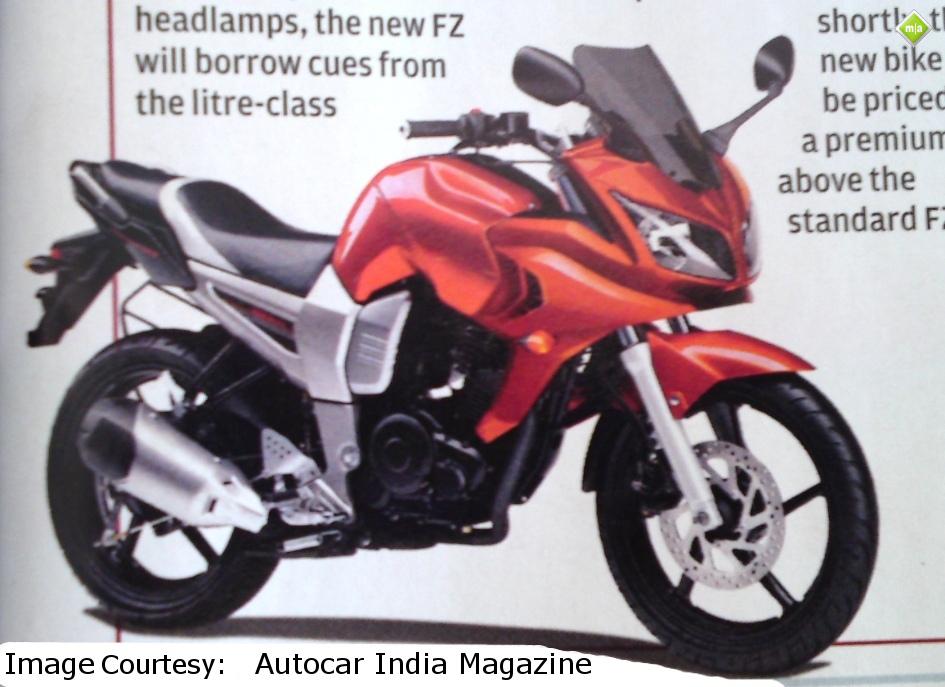 The Yamaha FZ16 turned around Yamaha's Indian tale. For Yamaha, it was either perform or perish and most of us sensed very little hope for the Japanese company, which for some reason got into selling all the wrong bikes.
To our pleasant surprise, Yamaha recovered and is climbing its way up the hill,thanks to the whimsical FZ16 and the YZF-R15 which charted its own territory and has built up enough strength to counter attack opponents.
And both of them are expecting company.
Yamaha will try riding longer, the FZ's success wave, by introducing a new variant named Fazer 150, which is lurking around the corner. The mechanicals remain exactly the same as the FZ16. Change occurs only to its looks with a new fairing and headlamp. The Yamaha R-15 is definitely going to blush.
The fairing and the headlamp design is intended to make the Fazer 150 a smaller replica of the FZ1. Prices are expected between 68,000 and 70,000 rupees for the new model.
The new Yamaha Fazer 150 heralds the company's plan Indian plan - Smaller versions of successful superbikes.
Yamaha, fix up a stylish fairing, but ensure it does not hamper riding positions of customers with long legs.
Source - Autos Max About