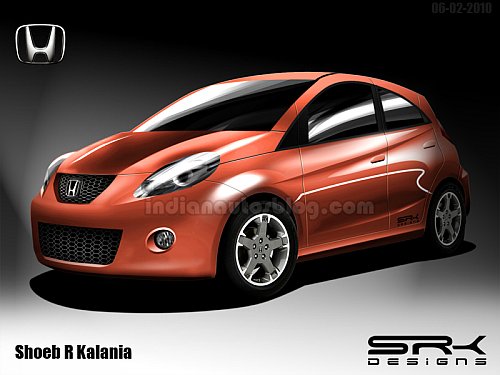 Honda's small car could take on the Suzuki Swift with a smaller 1.1-liter petrol engine
After an extended period of absence, photoshop freak SRK is back in action. The first of his drawings is this - production model of the recently showcased Honda New Small Concept.
SRK has not taken the trouble to crystallize a new design. He's given the concept realistic door handles, pasted a new bumper with fog lamps, toned down the lines around the car and colored it using new paint.
What Honda should do, unlike Suzuki did with the A-Star, is borrow as many things possible from the concept. If their small car looks identical to the concept, then Honda will once again have the upper hand in terms of design over Toyota Etios hatchback. Honda should not produce a vehicle that doesn't share a common vein with vehicles like the Civic and City just because it costs considerably lower.
We're told Honda could use a 1.1-liter petrol engine on the 2CV (codename). Atypical a Honda, diesel engines could be saved for another day. Honda could target the Suzuki Swift with its sub-5 lakh price tag and the Swift Dzire with a sub 6 lakh price tag.
Honda New Small Concept production model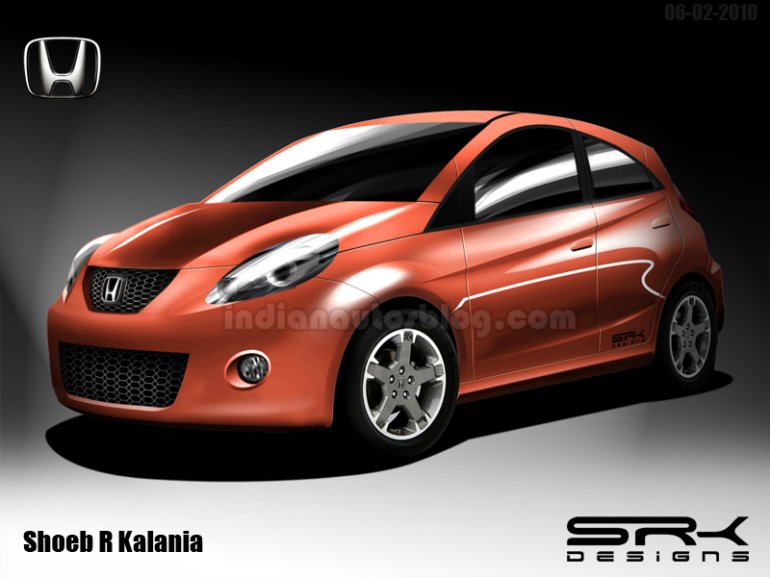 Honda New small concept concept at Auto Expo
Can't see the slideshow above? Head to the Honda New Small Concept Image Gallery directly