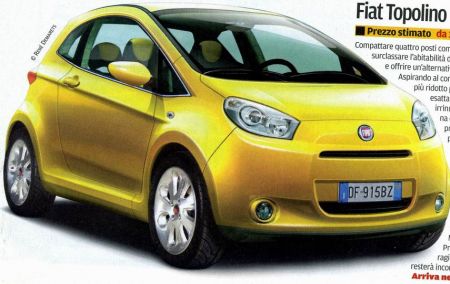 The earlier rendering of the Fiat Topolino showed its strong connection to the Fiat 500. The new rendering of the Fiat's low cost city car for Europe and Asia brings small cars like the Toyota iQ and Ford Fiesta into the equation.
Measuring 3.15 metres in length, the Fiat Topolino will be slightly longer than the Toyota iQ. To start with, a 900cc engine would be employed which would produce a more than enough 65 hp.
A bare bones Topolino redesigned to suit the Indian market using Tata's expertise could have a 600cc petrol engine that might be manufactured in India (hinted by Fiat during the Grande Punto's launch) in the earlier half of the next decade where the small car craze would only have magnify.
Source - Alla Guida