Fiat 500X compact crossover SUV will become Fiat's center of attraction in the light of its new strategy.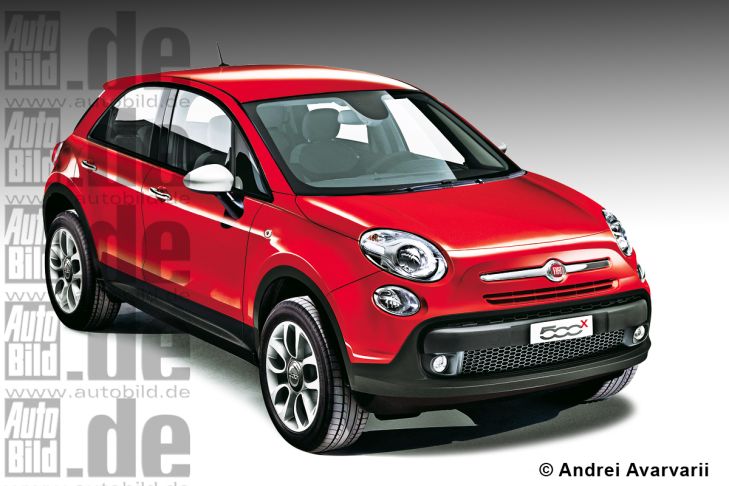 The Fiat 500X will be an example of how an SUV can be cute and need not necessarily be butch looking. Fiat hopes that the heritage behind the 500 nameplate would provide enough backing to the mini SUV.
Autobild.de has presented a rendering of the Fiat 500X. The front fascia is defined by elements that are similar to the 500L mini MPV but the nose is wider to give it a stance of an SUV.
The pumped up ride height, flared wheel arches with big wheels and black cladding in the lower body will help the 500X to be recognized as an SUV. It will distinguish itself from its MPV sibling with its curvy roof line and a more inclined rear fascia. In short, the 500X would look like a scaled up 500 and that's not a bad thing as far as the looks are concerned.
The 500X will be manufactured alongside the new baby Jeep at Fiat's Melfi facility which is being renovated. The crossover will roll out in 2014 and will be exported throughout the world.
Fiat India in its recent announcement has confirmed that Fiat will bring a B Segment SUV to India in 2014 and that only means that the 500X is India bound. Keep tracking it for it could be Fiat India's turnaround specialist.
[Source: Autobild.de]