The Ferrari F150 has got what it takes to be the petrolhead's poster car.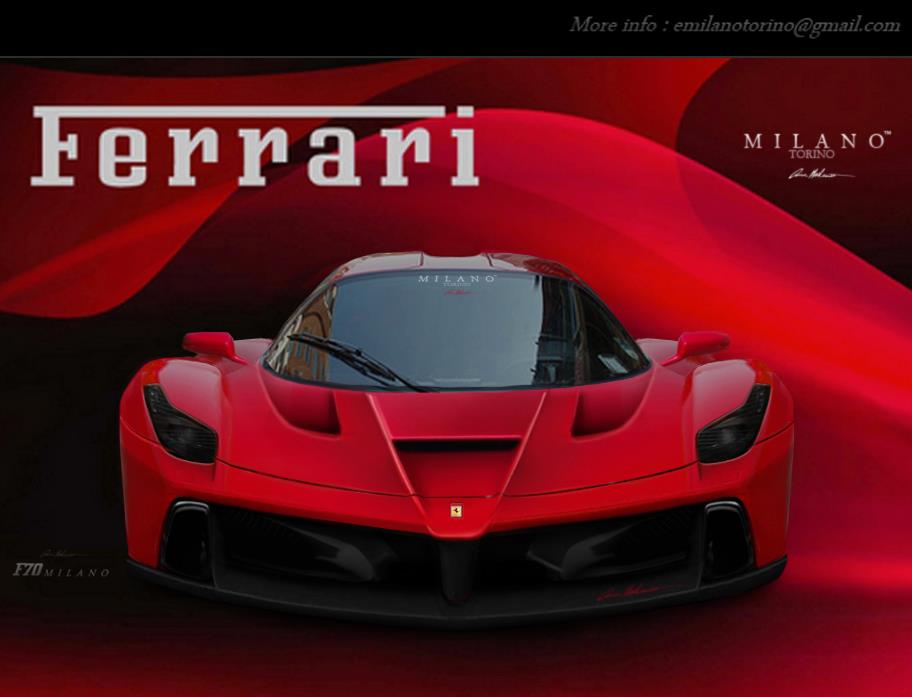 The red hot piece of cutting edge engineering from the town of Maranello will be seriously fast, sophisticated and exquisite. Here is the rendering of the F150's front fascia by Evren Milono based on the official teaser that was released about a week ago through Ferrari's online magazine.
As we said earlier, the F150 is the closest a Ferrari road car ever got to the purpose built track car. The wide and tarmac hugging nose, the vast air dam, the central ridge on the hood that mimics the nose of a F1 car and the Le Mans racer style cabin, they all sum up to portray the brilliant execution of functional design.
The F150 carries a monstrous 6.3 litre V12 engine which will be supported by F1 drived HY-KERS unit which can convert the kinetic energy into electrical energy under braking and provide a burst of extra power when needed. The system also improves the efficiency and reduces the emission by 40%.
The fastest ever Ferrari road car yet will be just as tall as the 458 Italia and also will have the same wheel base as its brother.
The Ferrari F150 is expected to be the crowd puller at next year's Geneva Motor Show in March and we can't wait to know more about the Enzo's successor.
[Source: Evren Milano's Facebook page via Worldcarfans.com]