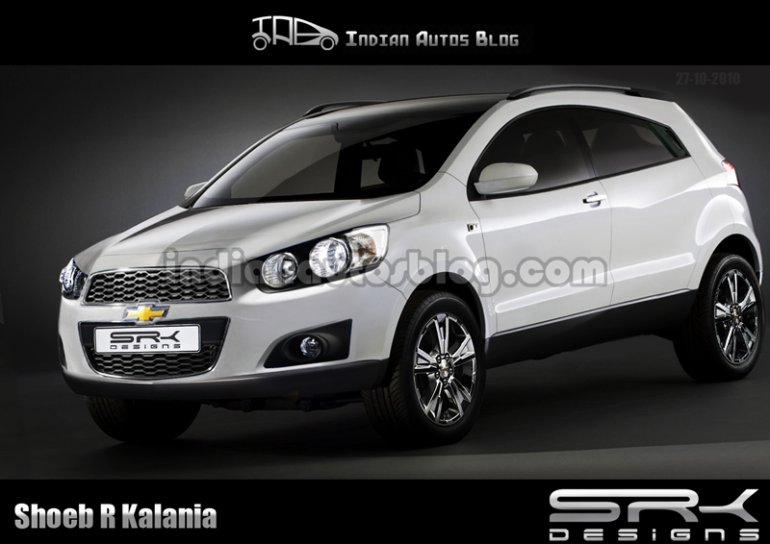 Looks like the Chevrolet Captiva is soon going to get a baby sister. Autocar UK is reporting that Chevy's top brass has given a green light to an Aveo based 5 seater SUV.
The new SUV will be designed and engineered by GM's Korean R&D centre the same division that was responsible for the Cruze and Beat.
The new SUV will feature a selectable front-wheel-drive and all-wheel-drive along with an option of 6 engines:
2 diesel engine of 1.3L capacity producing 75 and 95 hp each (this should be the Fiat Multi-jet engine without and with VGT)
A 1.2l petrol powerplant producing 70 hp and a 86 hp (Beat's petrol engine with different levels of tune most likely India bound)
A 1.4l petrol engine that produces 100 hp
A 1.6l petrol engine that produces 115 hp
We expect Chevrolet's new baby SUV to take on the Ford Ecosport by 2012 in India.
Source - Autocar UK