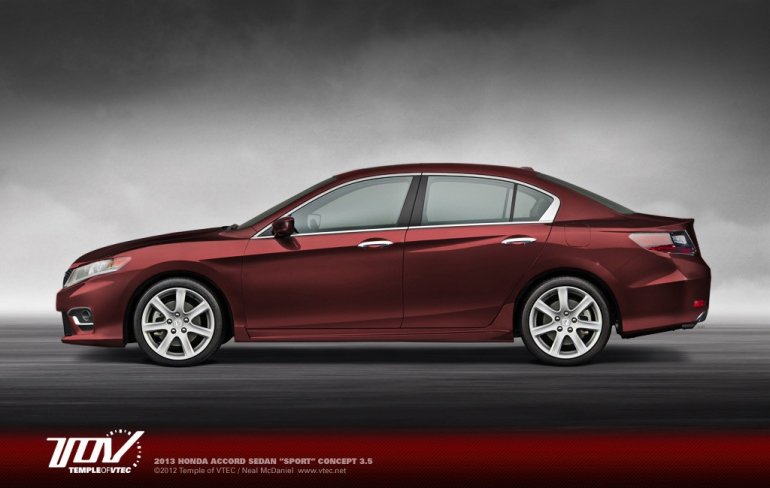 Honda's began testing the next generation Honda Accord in the US months after showcasing the forthcoming D-Segment model in concept form at the Detroit Auto Show. The new Accord is looking good for a year-end launch in the US which is one of its biggest markets.
Here we have Neal McDaniel from www.vtec.net rendering the possible side profile of the new Accord that's designed to intensify its attack on the Hyundai Sonata and Toyota Camry.
The new Accord (code - 2GA), according to reports, is a bit smaller and lighter with softer character lines. It sits on an upgraded architecture of the current model. A 2.4-liter four-cylinder engine with revised outputs sits under its bonnet. We are hoping to see more innovation from Honda with this car on every department. A diesel option can come in from the EarthDreams selection.
We also hope the dullness in the Honda Civic doesn't infect the design of the 2013 Accord, though the Accord concept promises a more stylish car.
[Source - vtec.net]