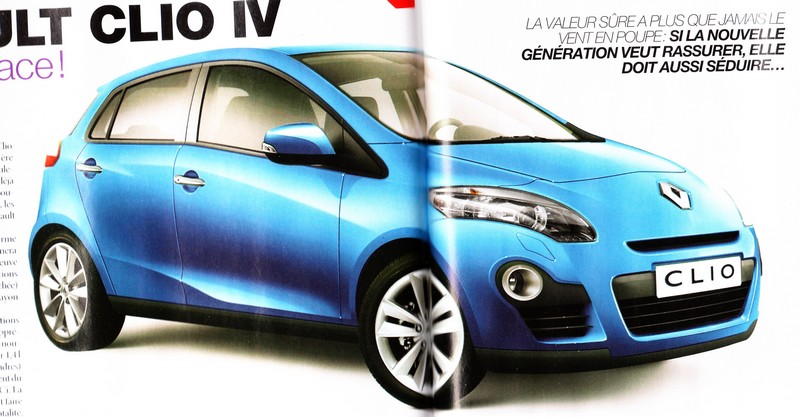 We reported on the leaked 2012 Renault Clio clay models last month and speculated on the chances of the compact hatchback arriving in India.
Well, we've got more news to share.
A French Auto magazine has published images of what it claims will be the 2012 Renault Clio. A good scoop and a very good photoshop work.
The 2012 Renualt Clio could use inspiration from its bigger brother Megane and borrow those boomeranged shape indicator lamps embedded on its brake lights. From a certain angle, the tail lamp looks like a lump on a bruised head. The red color connotes the blood clot ;)