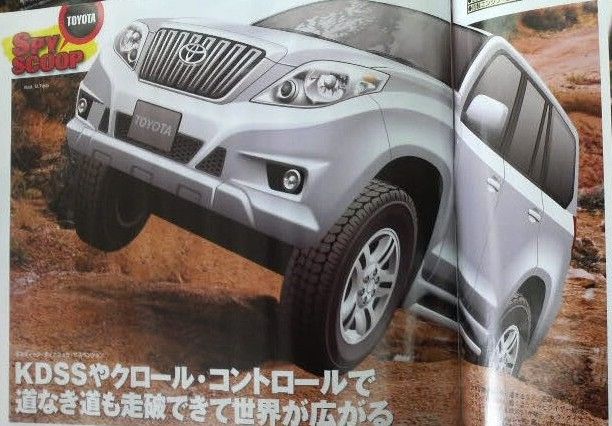 Yet again, some Japanese car magazine's published a computer-generated rendering of what they say could possibly be the 2010 Toyota Prado. We're just hoping Toyota has nothing to do with this!
The current version of the Toyota Prado has been around for six years. With the new 2010 version, the company planned to give some tough competition to Audi Q5, BMW X3, and Mitsubishi Montero. Sadly, the rendered Prado shown here doesn't look even half as good as the Mitsubishi Montero (no point comparing it with Audi Q5), and you wouldn't be wrong if you call it a Tata Sumo Grande with an uglier Toyota Innova grille.
But then, one can never say, given the Prado's superior off-road capabilities, looks wouldn't matter that much to the Sheiks!