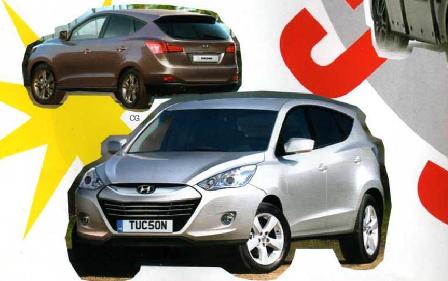 The 2010 Hyundai Tuscon is production-ready and should be made official in one of the auto shows this year. The 2010 Hyundai Tucson is derived from the ix-onic concept, displayed at the Geneva motor show last month.
The SUV design falls in line of the Hyundai i cars, with cut windows, sharp lines and funny looking head lamps. All done to appeal to "multi-cultural" markets" as Hyundai claims.
Sources tell us the 2010 Hyundai Tucson will make it to India immediately after its launch or next year. Expected are engines both in petrol and diesel formats eying the CR-V/Captiva territory.
Rendering Source- Hyundai Blog