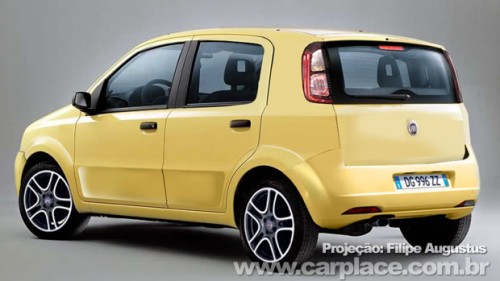 The 2010 Fiat Uno will share underpinnings with the next generation Panda. As a low cost model, it is developed to serve as an entry-level Fiat in developing markets.
The 2010 Fiat Uno could employ a frugal sub-1000cc petrol engine coupled to a 5-speed transmission, which is why it could make it to India to play WagonR or Zen Estilo alternative.
Design wise, the tail lamp will be placed high up, emulating the Punto, while the dug-in headlamps is another similar aspect.
As you can see, the Uno will be a basic A-B car but with standard safety features like airbags.
Source - Car Place