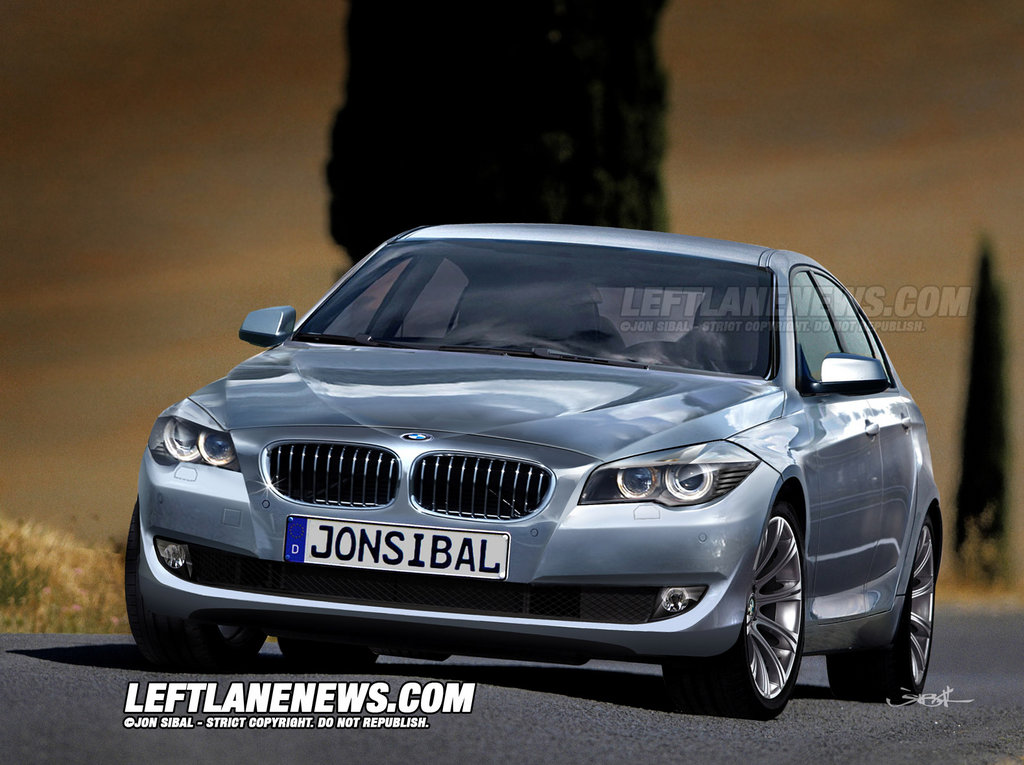 Days after an image that allegedly is the bumper of the 2010-11 BMW 5 Series propped up on BMW Blog, a talented Photoshop artist has constructed an entire BMW around it.
The lines on the next BMW 5 Series will be a lot fainter with the crease on the bonnet scraping the more rounded headlights. Lots of input will be taken from the new BMW 7 Series and the BMW CS concept. The front end design will be influenced by European Pedestrian Safety standards. The brake lights will be ironed out and will appear more like the BMW 3 Series'.
The car will enlarge a few centimeters, but the weight will be kept at the same level as the current BMW 5 Series, which was launched in 2004, and hasn't seen many modifications since.
Codenamed F10, the 2010 BMW 5 Series will feature engines derived from the turbocharged engine range. The 540i gets the award winning 3.0 Twin Turbo Straight Six with around 305bhp and the 550i gets a 4.4 Twin Turbo V8 and the range is expected to have a turbocharged clean diesel as well.
Source- Our pals over at BMW Blog