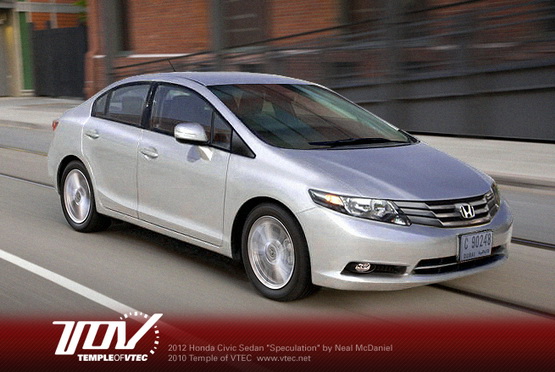 The most important C segment car in the world – Honda Civic (only second to the Toyota Corolla) is a car the world has its eyes on. The 2012 model (codenamed - 2HC) will be the 9th successful generation.
Rumors are rife that the 2012 Honda Civic will get a 1.5-liter gasoline-powered engine from Honda CR-Z mated to either an automatic CVT transmission or six-speed manual. The new car will come in a hybrid model and Honda is working on a compact diesel engine for the Civic.
Looking at history, we believe that the different markets in Japan, Europe, and America, will get their own variant of the Civic. The spyshots, till date, reveal a new grille and bumper appear up front, while out back we have all-new taillamps. The new Civic has been spotted testing all around the world and we expect a formal launch early next year and follow to India by the beginning of 2012.
Source - Vtec.net