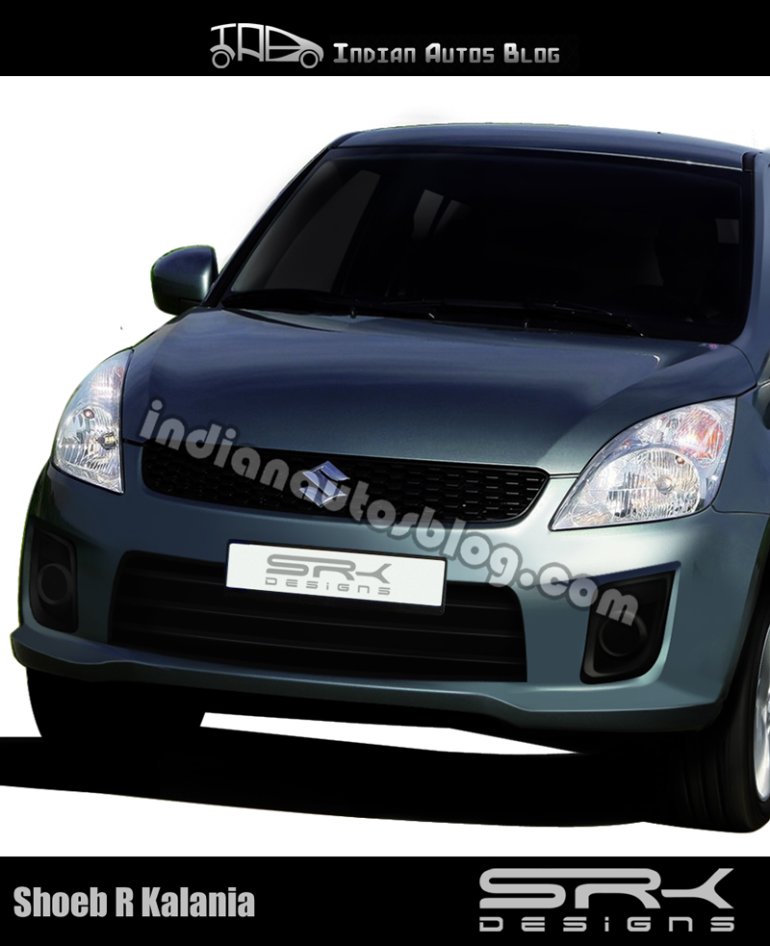 At long last, we've seen the Maruti R3 through the form of spy shots posted a few weeks back. As any fan of Maruti Suzuki will know, the two-tone interiors are heavily inspired (or shall we say copied?) from the new Swift which is expected during Diwali.
The R3, though even with three rows of seats, is not the biggest and baddest MPV on the circuit. It will be smaller than Innova with compact petrol and diesel engines. The R3 will rely on Fiat power to take it places. The 1.3-liter Multijet engine with a VGT is the engine we're expecting on this 7-9 lakh rupee car.
The production model will not be called R3. The R3 will boast of features like steering-mounted audio controls, CD player and power windows. Gear lever, door locks, steering wheel, dashboard, plastic door trim, arm rest, rear view mirror and the hand brake have been stolen from the new Swift's inventory.
The transition from concept to production has been a tough journey for the R3 as the futuristic and funky styling has lost its way. The creativity and liveliness of the concept has been drowned and what we're going to see is a MPV that blends the design of the new Swift, Kizashi's grille and Ritz.
Will Maruti introduce the R3 as an Omni revival at the Auto Expo where it was shown in the concept form two years ago?