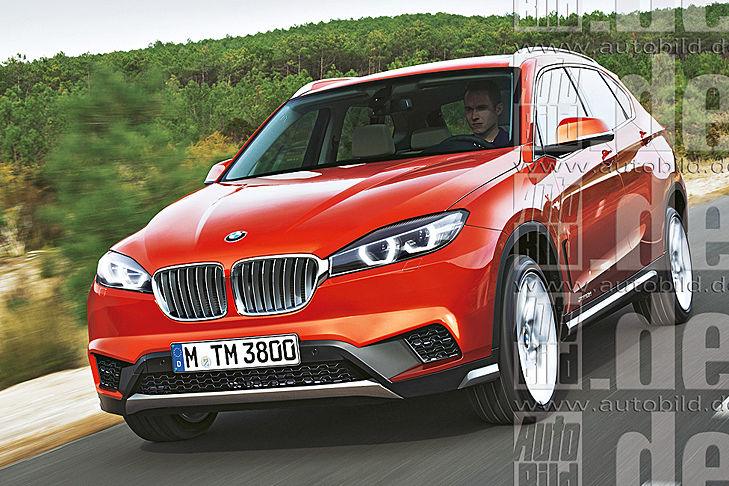 The BMW X1 has been the bread and butter model for BMW in India. And with good reason, it is the most affordable BMW you can buy here.
Until the baby 1 Series arrives by the end of this year that is. And going by the average timeline, a facelift for the X1 is due. In fact, BMW India is expected to refresh the X1 come mid-February.
But that refresh is going to be completely cosmetic with an altered front grille and a few bits and pieces that might change inside the car. That refresh will only go as far as to keep the X1, well, a bit fresh for a couple of years. Actually, it would keep the X1 fresh only until the end of next year or so.
AutoBild reports that the second edition of the Bavarian's compact crossover could see the light of day by 2016. The second edition X1 (shall we call it the 2016 BMW X1 for now?) promises to offer even more space than its predecessor.
At first glance, the render of the 2016 BMW X1 reminds you of the 2014 BMW X5 which was leaked recently, the headlamp unit especially. AutoBild says that BMW would want to extend the wheelbase of the new X1 as the current generation model isn't really the epitome in the rear seat department.
BMW will also be exploring multiple variants with the new X1. One such variant would be the plug-in hybrid which would feature a three-cylinder engine driving the front wheels while the rear wheels are driven by an electric motor. The 190bhp model would consume as little as 2.1 liters of fuel for 100km which works out to an amazing 47.6km/l!
The BMW X1 would also incorporate BMW's 1.5-liter 3 cylinder engine ranges. The petrol versions would have multiple engine options starting from 135bhp to 272bhp. The diesel models could offer variants from 116bhp all the way to 231bhp.
However, a 'M' version of the X1 is also being planned. Dubbed the M35i, it would develop 350bhp from a 2-liter petrol and would compete head on with the upcoming Mercedes GLA 45 AMG and the Audi RS Q3.
[Source - AutoBild.de]