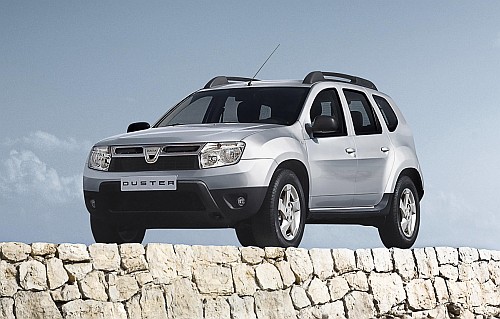 Renault India is looking to start a new innings in India after it has snapped its ties with Mahindra. Renault India is planning to bring in a number of car models across all ranges in the coming years reports Wheelosphere.
The first car that could come is the Renault Fluence saloon that could be launched by mid-2011 and retail at around 12-14 lakh Rupees. The Fluence saloon would get the 1.5 liter dCi diesel engine and would go head on against the Toyota Corolla Altis diesel, Chevrolet Cruze and the new 2011 Hyundai Elantra.
Soon after the Fluence, the Renault Koleos SUV could reach Indian shores by the end of 2011. Both the Fluence and Koleos would be brought to India as CKDs and assembled at Renault-Nissan's Chennai plant.
The Koleos shares it platform with the Nissan X-Trail SUV and when both these SUVs are assembled in India, it could result in cost effective production. The 2.0 liter 175 hp diesel engine in the X-Trail could also power the Koleos and Fluence.
The big news however is that the Dacia Duster which is built on the Logan's platform would come to India with a Renault badge. The rugged butch looking compact SUV could benefit hugely from the Logan's local suppliers in India and this would help Renault in pricing the Duster at a very competitive price, say 7-10 lakh Rupees. The Duster could compete with the Mahindra Scorpio and the Ford Ecosport SUV based on the Figo's platform.
Renault would also have badge engineered models of the Nissan Micra and Nissan's V-Platform sedan. Renault's V-Platform hatchback could be stylish and edgy to target sporty looking rivals like the Chevrolet Beat and the 2011 Maruti Swift while the practical Nissan could compete with the Ford Figo and Hyundai i10.
But before launching a number of products Renault and Nissan would be looking to increase the number of its dealers in India. The company would be increasing the number of dealers from 11 to 20 during Nissan Micra's launch, 40 by March 2011 and more than 100 by 2013.
Renault India future lineup -Speculated pricing
> Fluence saloon - 1.5dCi diesel or 2.0 dCi diesel - Rs. 12 to 14 lakhs
> Koleos SUV - 2.0 dCi - Rs. 16 to 19 lakhs
> Duster - 1.5 dCi - Rs. 7 to 10 lakhs
> Renault's V-Platform hatchback - 1.5 dCi or 1.2 L petrol -  Rs. 3.5 to 5.5 lakhs
> Renault's V-Platform sedan - 1.5 dCi or 1.2 L petrol - Rs. 6.5 to 8.5 lakhs
Source - Wheelosphere