Renault's new SUV will slot between the Captur and Koleos, say reports.
Renault will soon introduce an all-new C-segment SUV, based on the Nissan Qashqai's platform. The SUV's design appears finalized as test mules spotted across Europe did not carry dummy body parts, but were camouflaged nonetheless. Based on spyshots, our artist Shoeb, has digitally sketched the new SUV.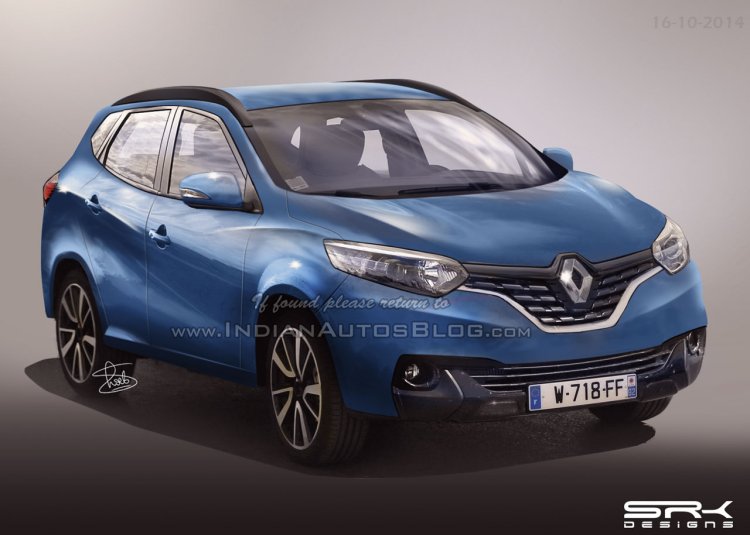 The front fascia of the new SUV bears a lot of similarity to the Captur, especially the headlights and grille. There on, the bodywork of the car seems executed in a rather straightforward manner, much like the new Qashqai itself.
Underneath, the SUV rides on the modular CMF platform which is developed by Renault and Nissan. The overall size of the new SUV will be larger than the Captur, yet smaller than the Koleos. In fact, the new SUV will not replace the Koleos, but will slot in a segment beneath it. Apart from competing with the Qashqai, it will go up against the new Suzuki Vitara and Honda CR-V as well.
Also read: 2015 Renault Espace revealed at the Paris Motor Show
The SUV will go on sale next year, and an unveiling is expected by the foreign media at the Geneva Motor Show in March 2015.
Competitors: Nissan Qashqai, Suzuki Vitara, Honda CR-V
Expected Price: From 18,000 GBP (INR 18 lakhs)
Launch date in Europe: 2015