Reflects design and technology of future products.
Destined for the one-make competition in the world series by Renault, the company showcased the R.S. 01 at the 2016 Auto Expo. What might look like a concept is actually a fully functioning vehicle with the design cues being derived from both the Renault DeZir concept from 2010 and the Renault Étoile Filante (shooting star), the record-breaking vehicle that topped 300 km/h at Bonneville Salt Flats back in 1956.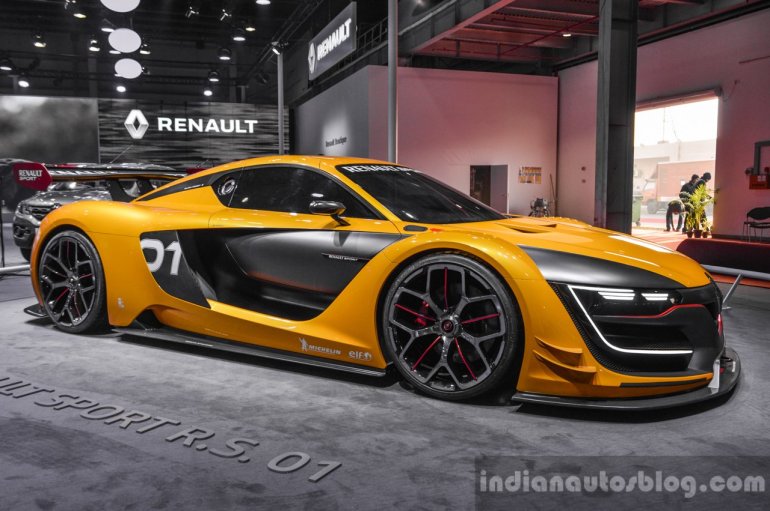 Power comes from the 3.8L twin turbo provided by Nissan and tuned by Nismo to produce 500 bhp of power and over 600 Nm of torque. The engine is mated to a seven-speed sequential gearbox with paddle shifters behind the steering wheel. Featuring anti-stall system and built for longer service intervals, ZF specifically designed the clutch for the R.S. 01.
The R.S. 01 features a carbon monocoque chassis respecting LMP1 2014 standards and was designed and built by the Italian company Dallara. Weighing less then 1,100 kg with an engine producing 500 bhp, the R.S. 01 can reach a top speed of over 300 km/h. Stopping power comes from 380 mm carbon discs with six-piston calipers provided by PFC Brakes.
Renault Eolab
Capable of running for 100 km whilst using only 1 liter of fuel, the Renault Eolab joins the "French Revolution of super-efficient cars". Following Peugeot and Citroën, Renault revealed this concept back at the Paris Motor Show 2014.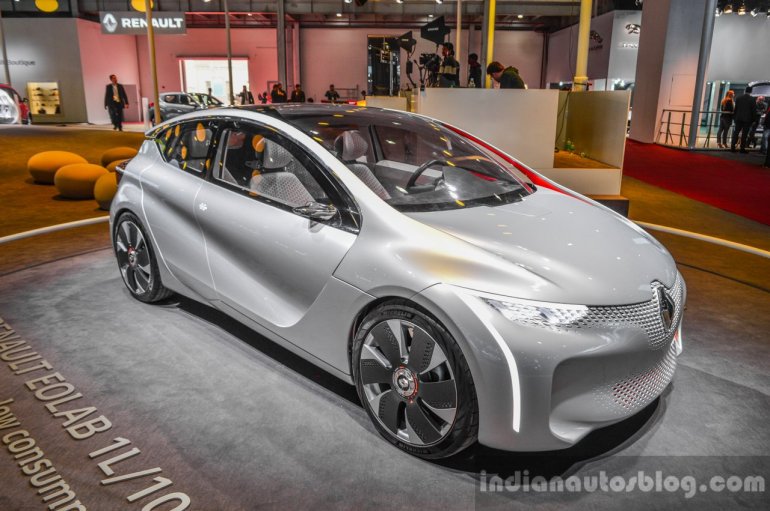 The name was derived from a blend of "Aeolous" the Greek god of wind and the word "Laboratory" is capable of returning an average fuel consumption of 1l/100km and 22g/km CO2 emissions on NEDC cycle. This was achieved with three basic technical advancements namely lower weight, better and efficient aerodynamics and incorporation of Z.E. Hybrid technology that allows the car to run purely on electricity for a limited period of time.
Renault promises to launch a vehicle in France by the year 2020 that delivers an average fuel consumption of 2l/100km.
Renault Eolab at Auto Expo 2016 - Image Gallery