Gets two engine options and 4x4 drive system, with a 650 kg payload.
The first ever pick-up truck from Renault, the Duster Oroch, has started arriving at dealerships in Brazil. Its market launch is slated for this week, by when the price list will be released.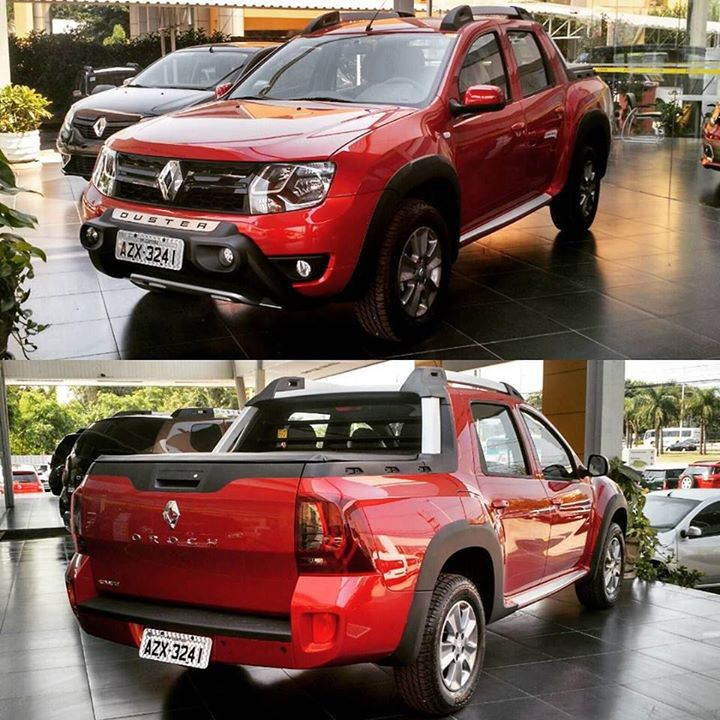 The Renault Duster Oroch, which premiered at the Buenos Aires Motor Show in June 2015, is made exclusively for the South American market. It is the same crossover with an extended rear end for a cargo bay. The company hasn't revealed the dimensions of the pickup yet, but the loading deck is reported to be 1.35 m in length, 1.8 m in width and 1.69 m in height. The volumetric capacity is 683 litres and the load capacity is 650 kg.
The exterior of the Duster pickup is characterised by 'Duster' written below the grille section, larger tail lamps, black cladding on bumpers, wheel arches and loading compartment's perimeter, and a tonneau cover for the cargo bed.
Also Read: Renault Duster Oroch could be considered for India
Novidades Automotivas has reported that the Oroch is powered by the two four-cylinder engines, the 1.6-litre and the 2.0-litre flex-fuel units powering the regular Duster in Brazil. The company is yet to reveal the output figures and transmission options, but has confirmed the offer of an optional 4×4 drive system.
[Photo: Novidades Automotivas]