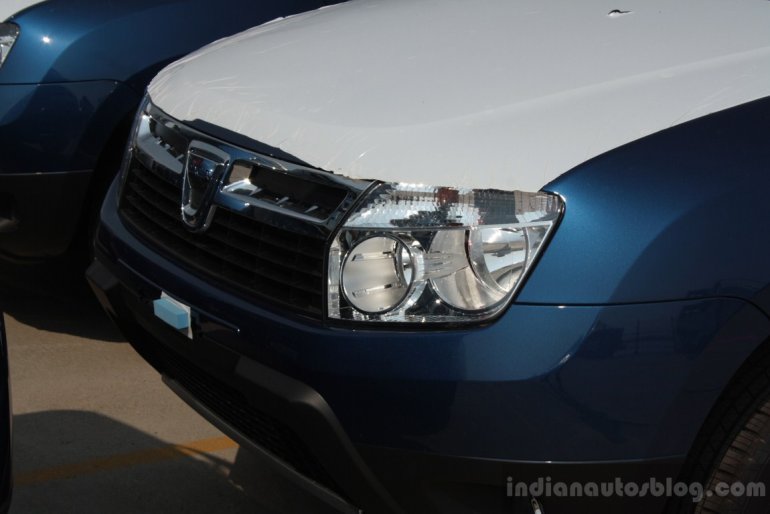 A scintillating story has been presented by Auto Evolution which could be highly relevant for the Indian market.
Dacia, the original makers of the ultra successful Duster SUV hailing from Romania, has announced that it plans to bring two new models at the Geneva Motor Show in March.
While the details of these 'secret models' are unknown, there is a very good reason to believe that one of them is the much speculated Duster facelift.
The Dacia Duster was launched way back in 2008 and recently sold more than 400,000 copies worldwide. A four year run is a big enough product cycle for a mid-life facelift. Adding to that, markets such as Germany, France and Netherlands have reported a decline in sales numbers in the recent months.
Renault (owners of Dacia) hinted at a facelift by showcasing the DCROSS Concept design study at the 2012 Sao Paulo Motor Show in Brazil. It featured a heavily revised front fascia and some minor changes to the rear. Since then countless speculations and renderings have been made over the much awaited Duster facelift.
If the facelifted Duster does head to Geneva, it will only be a minor redesign as an all-new Duster will not see the light of the day until after 2015. A test mule spied in Europe sported new parts like cruise control, a revised instrument binnacle and an updated audio system (loaned from the Fluence facelift), but had no body changes.
Even if the Duster facelift is showcased at Geneva, Renault India has no plans to make any changes to the Indian model anytime soon. The French automaker is currently enjoying the massive glamor of its first ever successful product in India, and is hardly able to make enough to satisfy demand. It recently included a touchscreen infotainment system and if there's any chance for an update, it is unlikely to arrive this year.
Having sold close to 30,000 Dusters in India, we can say without a shadow of a doubt that the facelift is India bound. The question of 'when' cannot be answered right now.
[Source: AutoEvolution.com]