A soft top variant of the Suzuki Jimny hardtop is not yet confirmed for production, but Suzuki could unveil such an option at a later time, if not alongside the hardtop version this month. IAB's Shoeb R Kalania has created a rendering of the soft-top Jimny's posterior.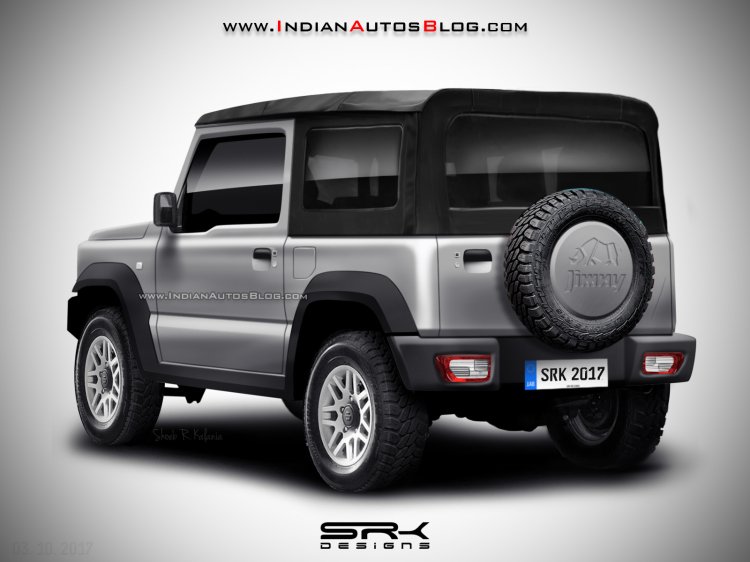 In a world filled with aero-focused, 5-door practical SUVs, it is bold of Suzuki to continue entertaining off-road enthusiasts with the Suzuki Jimny. It would not look out of place in the 1980's or 90's. Like the Maruti Gypsy sold in India, the soft top will cover the roof and rear portion of the Jimny. It can be manually removed by clamps located in the cabin.
Identical to our rendering of the hardtop version, the new Jimny's taillights are mounted on the black plastic bumper, the tailgate opens sideways and houses a spare wheel. The front end has a wide grille with vertical slats, round headlamps, clamshell bonnet and a black plastic bumper with fog lamps. The 2018 Suzuki Jimny will be the only product in their global portfolio to ride on a body-on-frame construction. Details on the engine lineup have not leaked yet, but we reckon Suzuki could pick a naturally aspirated or turbocharged gasoline motors with displacements ranging from 0.66-litre to 1.4-litre to pick from. Other than a manual gearbox, an automatic option will be available for the first time. Suzuki's ALLGRIP 4WD system will be standard.