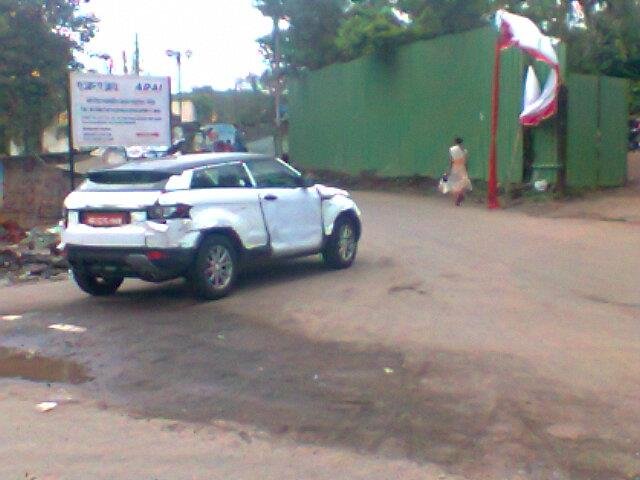 Land Rover's next offering for the Indian market is the Evoque - a fully imported 3/5-door luxury SUV that will cost about 50 lakh rupees taking on the likes of the Audi Q7 and the Mercedes ML Class.
Due to the 110% excise duty, the Evoque will not be able to take on rivals of its size. Instead it will gun for a spot among the big SUVs which puts it in danger of being noncompetitive and overpriced.
We expect Land Rover to unleash this beast during Diwali time or just after. There are some forums and enthusiast groups that say bookings have started at select dealerships.
Land Rover will have to highlight the style of this SUV and its moderate off-roading capabilities if it has to convince customers.
Seen testing here is the 3-door Coupe avatar, invariably with a 2.2-liter diesel engine lurking underneath the bonnet. The engine produces between 150 and 190PS power with features like hill descent control, start-stop technology and regenerative brake system.
The Evoque is based on the LRX concept showcased in early 2008 and many of the concept's expressions have made it to the production car.
Image Credit - Siddharth Devasthali of NDTV Car and Bike Show Facebook Page.