Keen-eyed readers of PaulTan have spied another test mule of the upcoming Proton P2-30A global compact car in Malaysia. The P2-30a is expected to go on sale towards the middle of 2014.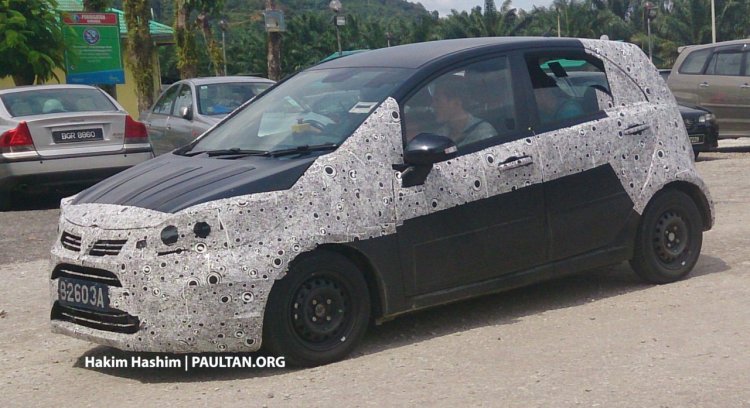 The P2-30A looks like it's inspired by the Lotus City Car concept. The front-end of the spied mule shows elongated and large headlamps which the City Car concept featured. Proton owns Lotus and the company is divided into Lotus Cars and Lotus Engineering.
The prototype is cleverly camouflaged, but you can still see that it will receive large headlamps, upper grille with two horizontal slats (a departure from the Proton 'wings' grille), trapezoidal lower grille, grab-type door handles, side mirrors with indicators, and two lines on the bonnet, similar to the Preve.
The P2-30A will be a global car and it is likely to be launched in the UK, so the P2-30A will undergo the usual Euro-NCAP tests as well. The compact car is seen as a replacement for the Proton Savvy.
[Image source - Paul Tan]