A few days ago, Malaysian digital artist, Theophilus Chin, rendered the front view of the Proton P2-30A Global Small Car. We're now presented with a rear view of the hatchback.
According to early reports, Proton is benchmarking the P2-30A with the Honda Brio, although, unlike the Honda, the Proton would be a global product and would be sold in Europe as well. In European markets, the Proton P2 would rival the likes of the Hyundai i10 and the VW Up!.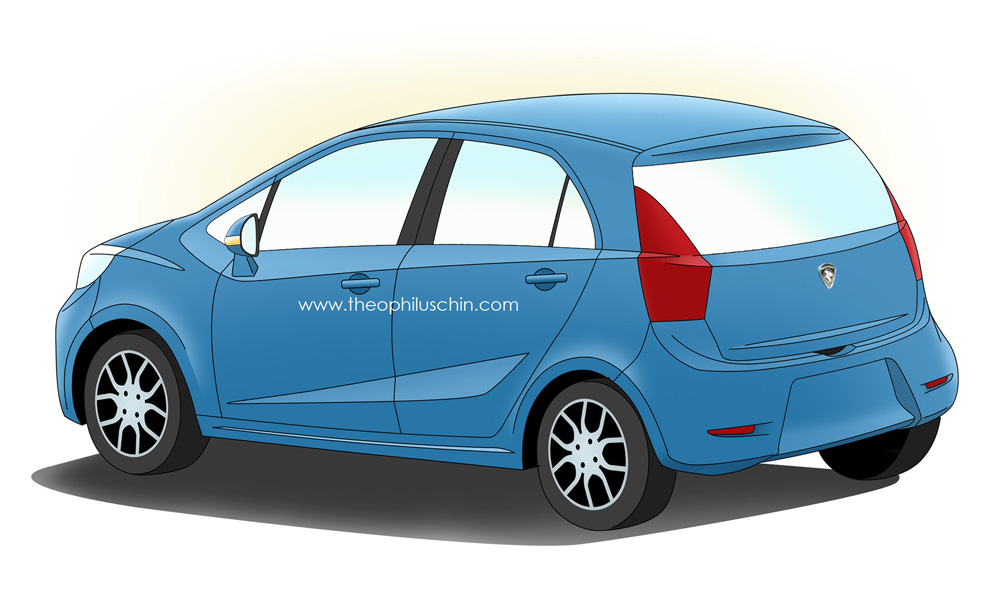 Reports indicate that the hatchback will use new generation Proton engines, though further details are unavailable currently.
Back in June this year, Proton held a contest for Malaysian citizens to name the car. The company said that while the name had to be in Malay, it would need to suit international markets as well.
Check out previous spyshots of the Proton P2-30A
Earlier, Proton announced that it targets to make 700,000 units in 2016-17 (out of which 150,000 units are meant for exports). The new P2 should contribute to 60,000 units annually according to early estimates.
The P2-30A is expected to be launched in the first half of 2014 in Malaysia. The hatchback will replace the Proton Savvy.