Malaysian digital artist, Theophilus Chin, has rendered the Proton P2-30A Global Small Car that PaulTan and other local news sources expect on the market in the first half of 2014. Caught testing in Europe as well as Malaysia, the Brio-sized entry-level Proton could also sell in the old continent where it was snapped during its ESP module test recently.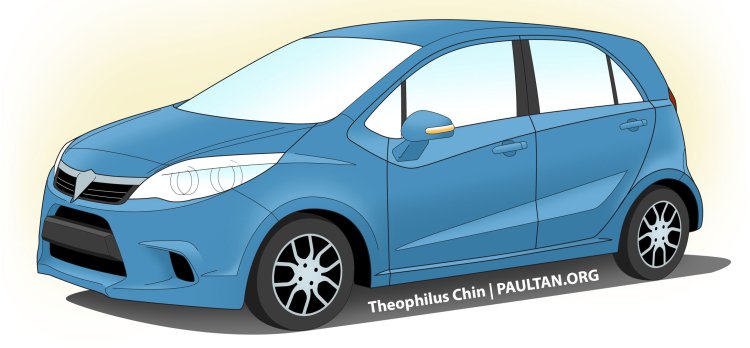 The Proton P2-30A will compete with the Honda Brio, Kia Picanto, Hyundai i10 and the VW Up! in the markets where its eventually sold. Though there is no sign of what awaits under the bonnet, reports say that the car will have new generation Proton engines. A commercial name has not been finalized (or not revealed), for which Proton ran a contest this year which any Malaysian could participate. Proton will launch the car with a Malay name that it intends to use internationally.
Coming to the design, the grille and the intake area is designed similar to the Proton EMAS and Lotus CityCar Concept twins. For now, no one is quite sure if there will be a Lotus version of the Proton P2-30A, to fast-track its European launch plan. The headlamp is a twin-lens unit, while the profile is similar to the aforementioned concepts. Proton plans to make about 60,000 units of the mini car a year, and the volume contribution from it will determine if Proton will achieve its previously announced production target of 700,000 units a year in 2016-17, of which 150,000 are for exports.
[Source - Paultan.org]