Could be the next Proton Persona.
Courtesy of Campro Lover, the sedan version of the Proton Iriz hatchback has been spotted testing for the first time. This could be the next generation 2016 Proton Persona which, according to Proton chairman Tun Mahathir Mohamad, will arrive sometime next year.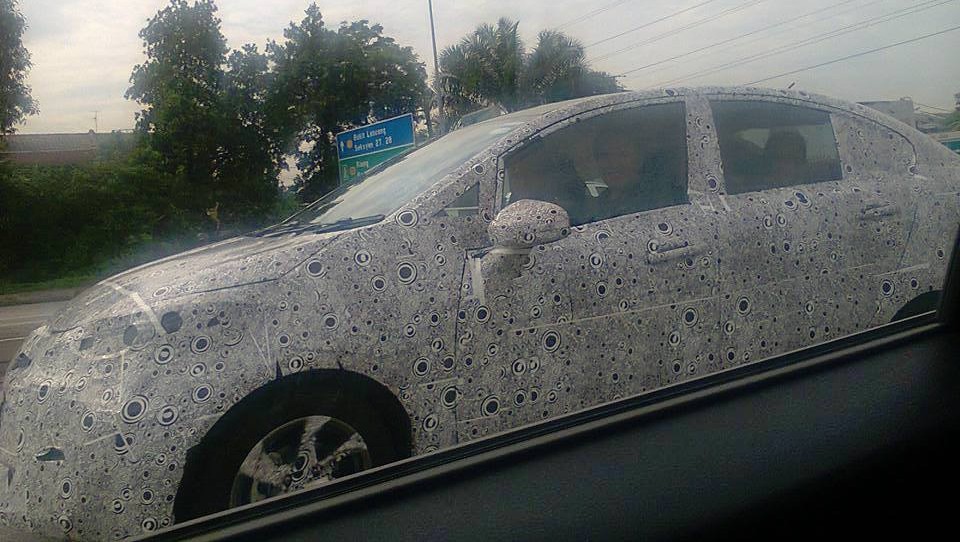 Although the prototype is covered up, the design elements from the Iriz hatchback are quite clear, as seen in the wraparound headlights, short front-end and side mirrors on the doors. The other half of the prototype is where the design starts to look distinctive.
Under the hood, the Iriz sedan is likely to offer a 1.3 litre and 1.6 litre VVT four-cylinder mills mated to either a five-speed manual or a CVT. The smaller engine delivers 93.8 bhp and 120 Nm of torque while the bigger unit makes 107.2 bhp and 150 Nm of torque.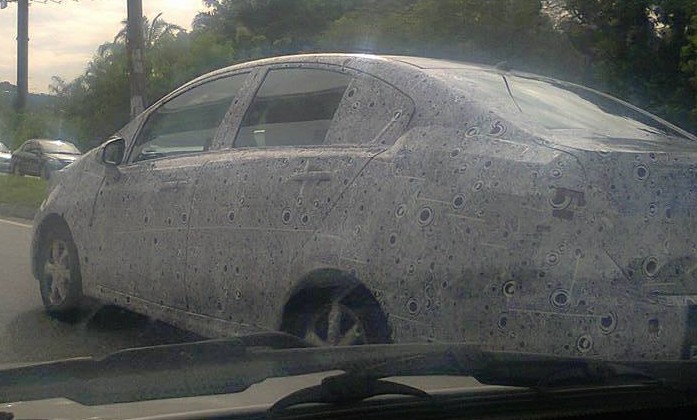 By the end of 2016, Proton will have a new range of sedans, which will include the 2016 Proton Persona, Proton Preve, Proton Saga and the thoroughly facelifted Proton Perdana.