Update - More spy shots of the Audi Q8 testing in India have surfaced, courtesy Autocar India. One of the spy shots shows an 2018 Audi A8 test mule behind the Audi Q8.
October 17 -
The production Audi Q8 has reached India as a part of its global testing, spy shots published by carandbike have revealed. The Q8 debuted as a concept vehicle at the NAIAS 2017.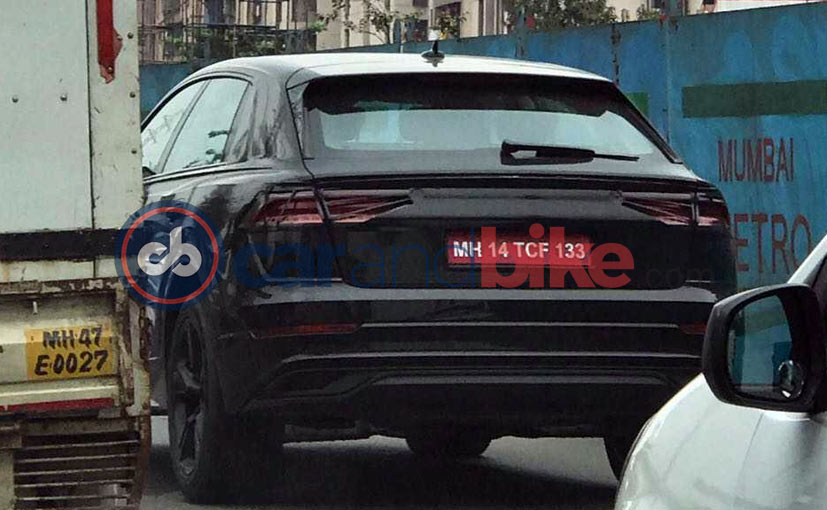 The Audi Q8 is the four-ringed brand's answer to the BMW X6 and the Mercedes GLE Coupe. Its concept version is 5.02 metres long, 2.04 metres wide and 1.70 metres tall. It has a wheelbase of three metres. The production Audi Q8 should have dimensions and design very similar to that of the concept version. It will have a length and width similar to that of Audi Q7, but around 50 mm shorter height.
Like the Audi Q7, the Audi Q8 will ride on the MLB-Evo platform. Audi will even use carbon-fibre in non-load-bearing structures, for further weight savings. The concept version has a plug-in hybrid powertrain consisting of a 3.0-litre TFSI petrol engine and an electric motor that together produce 330 kW (442.36 hp) and 700 Nm of torque. The production version will have new V6 and V8 engines co-developed by Audi and Porsche. An engine with electric turbocharging, supported by a 48-volt electrical system, may follow later.
Following the Audi Q8 concept in January, Audi introduced the Audi Q8 Sport concept in March, indicating plans for an Audi SQ8. This concept features a 3.0-litre TFSI petrol engine and a 48-volt mild hybrid system. Its petrol and engine and electric motor together deliver 476 PS and 700 Nm. The Audi SQ8, however, will use the Audi SQ7's 4.0-litre triple-turbocharged V8 diesel engine.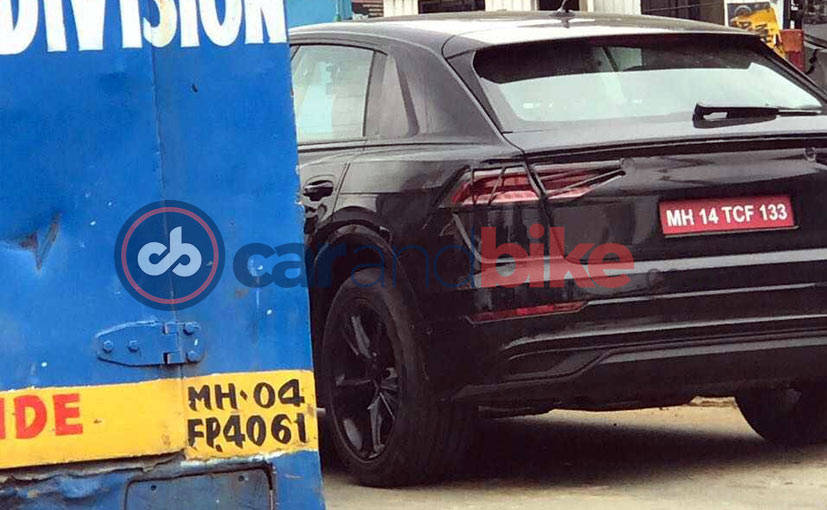 Also Read: 2018 Audi A7 leaked via scale model ahead of debut this month
The Audi Q8 is Audi's first new model planned for launch in 2018. Its production will take place in Bratislava, Slovakia, where the Audi Q7 is also built. Audi India may take until 2019 to bring in the Q8.
[Image Source 1: carandbike]
[Image Source 2: Autocar India]