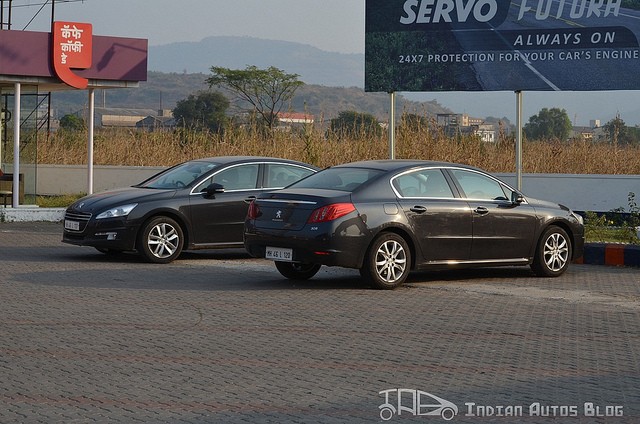 Indian Autos Blog reader Shridip Yajnik spotted a pair of Peugeot 508s at a food plaza on the Mumbai-Pune expressway. The 508 is being formally unveiled tomorrow for India at Delhi Auto Expo.
A family of Peugeot models are on view at the French company's stand. Peugeot's flagship vehicle for India is the 508 and it competes in the part of the D segment consisting of Honda Accord and Skoda Laura.
The 508 could be localized a small percentage and built from kits imported from Europe at its billion dollar Gujarat plant. An alternative to this method is importing the car as a CBU.
Peugeot has to establish a dealer network in India to start selling its car and we're not aware of one under construction in Tier 1 cities, the starting point of putting together a dealer network. Peugeot's business plan for the Indian market will be discussed in a detailed manner tomorrow afternoon by French executives.
Peugeot 508 spyshot Image Slideshow
Can't see the slideshow above? Head over to the Peugeot 508 spyshot Flickr page to see all images.