Here is your daily dose of Nissan Terrano spy shots. These images are courtesy of Team BHP member S.I.N.G.H. It seems that this Terrano was caught on the NH45, and this highway also leads one to the Renault-Nissan plant in Chennai.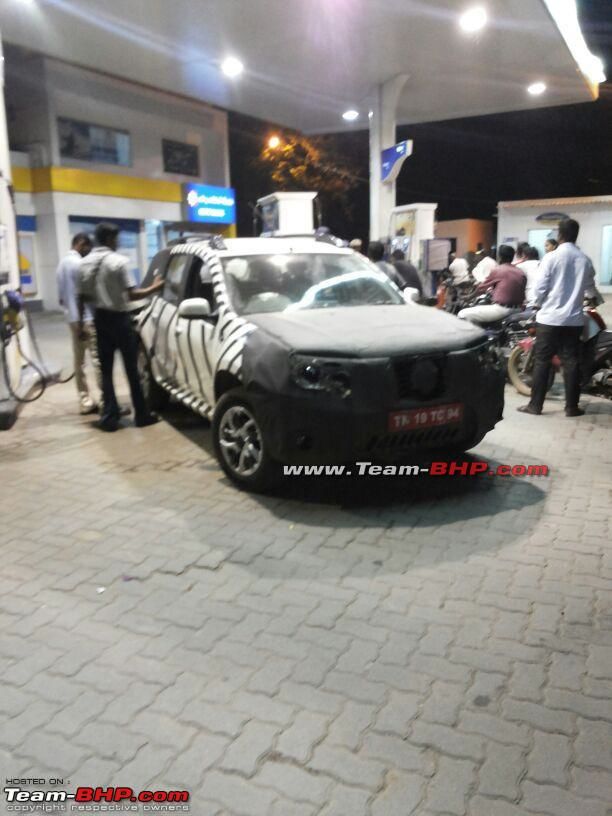 After having released a couple of design sketches, Nissan India has announced that the Terrano would be unveiled on August 20th in Mumbai. We do not expect the car to be launched then, it would be more like a showcasing event and the actual launch with the price announcement would take place later on, most likely during the festive season (September-November).
Read our complete coverage on the Nissan Terrano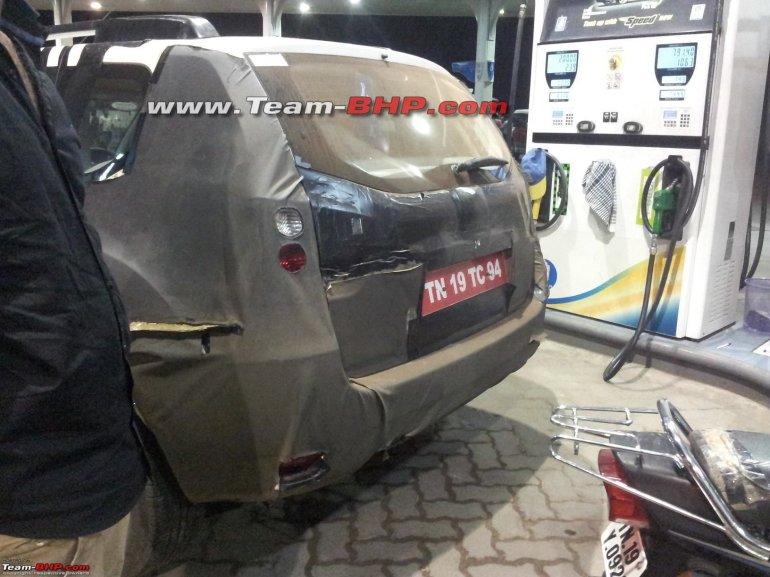 We have a closeup image of the rear and even though it is camouflaged, we can clearly see the additional set of taillights the Terrano would be coming with. Now as to whether these additional lights actually work, or whether they are present only for cosmetic reasons is something we don't know yet.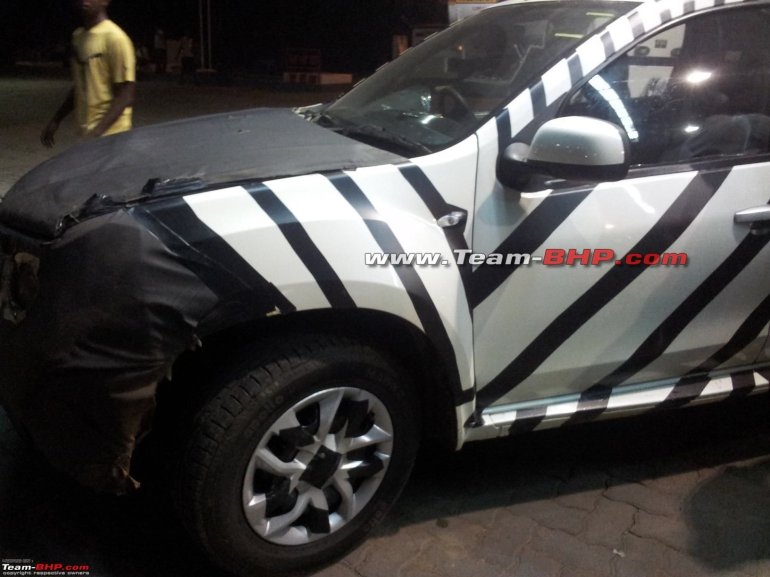 Underneath the hood, the Terrano is expected to use the same set of engines as the Renault Duster. Which means that there would be a 1.6-liter petrol engine and a 1.5-liter K9K diesel available in two states of tune - 85PS and 110PS. We expect the Terrano to cost about INR 40,000 more than the Duster as Nissan would have to pay a royalty fees for using the Duster's platform. We have noticed that the Renault's badge engineered cars such as the Pulse and the Scala cost a bit more than their respective Nissan cousins.
Nissan Terrano Spy Image Gallery
[Images from - Team BHP]