The Nissan Terrano has been caught testing in Tamil Nadu once again.
These images were clicked by Motor Vikatan reader, Jayavel. The front of the Terrano has been caught real close and there are no surprises here. It is the same as sketches released by Nissan India, though the prototype has been camouflaged.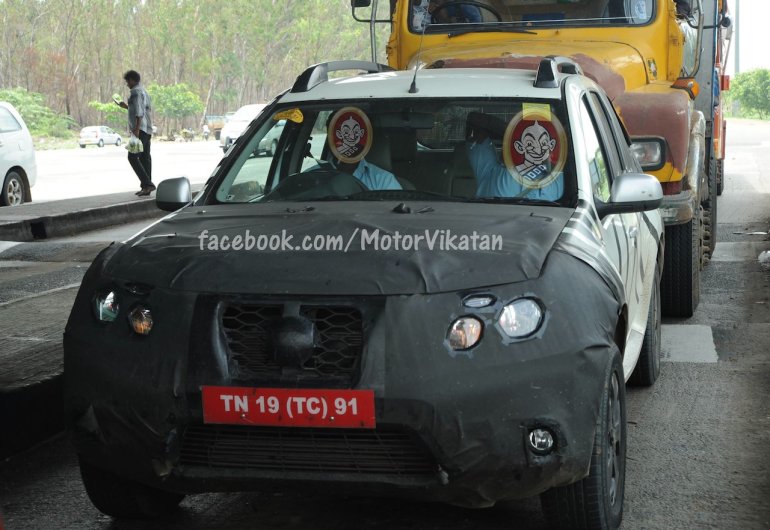 The headlight would have a much sharper design compared to the Renault Duster (on which it is based) while the grill would have a honeycomb mesh with the Nissan logo taking center stage.
At the sides, the Terrano would sport a different crease line, one that is much lower than the Duster. The design of the alloy wheels is also different.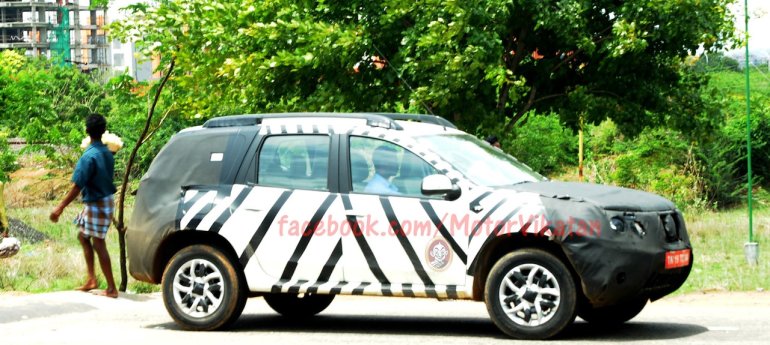 The rear of the Terrano will see a split taillight design. While this was being speculated from leaked CAD drawings, Nissan themselves confirmed it by releasing a sketch last week.
Read our exhaustive coverage on the Nissan Terrano
When it comes to interiors, the Terrano is expected to sport a few different bits than the Duster. The aircon vents for example are not circular like the Duster, but rather rectangular like in the Sunny/Micra. The instrument cluster's design is also altered in the Terrano.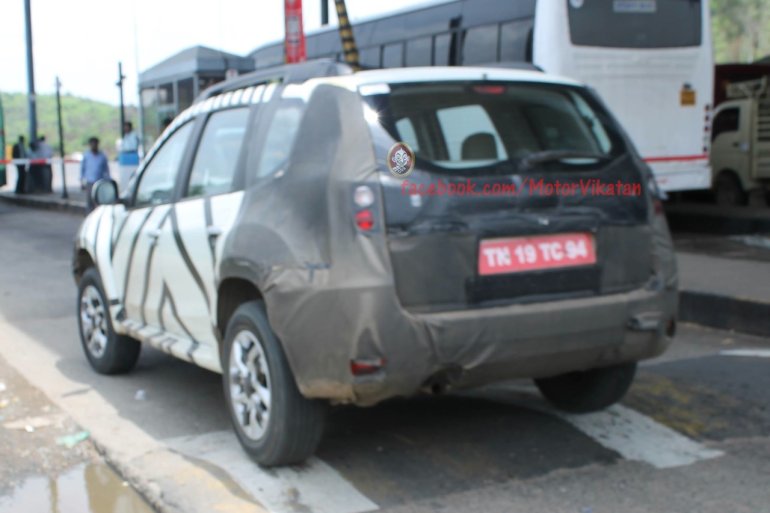 The Terrano is expected to go on sale during the festive season. Nissan would charge a premium of about INR 50,000 as is the case with any badge-engineered car from the Alliance.
[Images from Motor Vikatan]