The Nissan Terrano was spotted testing in Chennai recently and this is the first time that we get to see the actual car. Yes it does have camouflage on it, but we don't know why Nissan India is bothering with all that, given that we know what the car looks like.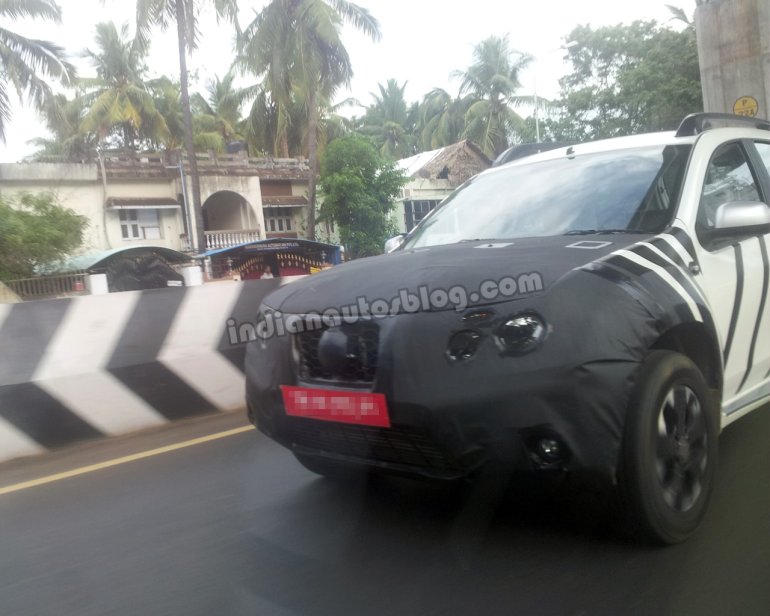 These images were clicked by Mr. Gokulraj Kanagaraj, avid Indian Autos Blog reader and founder of MyCopie (makers of notebooks that have covers featuring augmented reality). Gokul caught the Terrano testing near the Chennai airport (Grand Southern Trunk Road that eventually leads to the Renault-Nissan plant in Chennai).
This is what we observed from these images:
1. The front fascia of the Terrano stays true to the official sketch released by Nissan India. We see certain details such as the honeycomb grill are exactly as seen on the sketch. The headlights, though camouflaged, reveal the sharp design of the Terrano.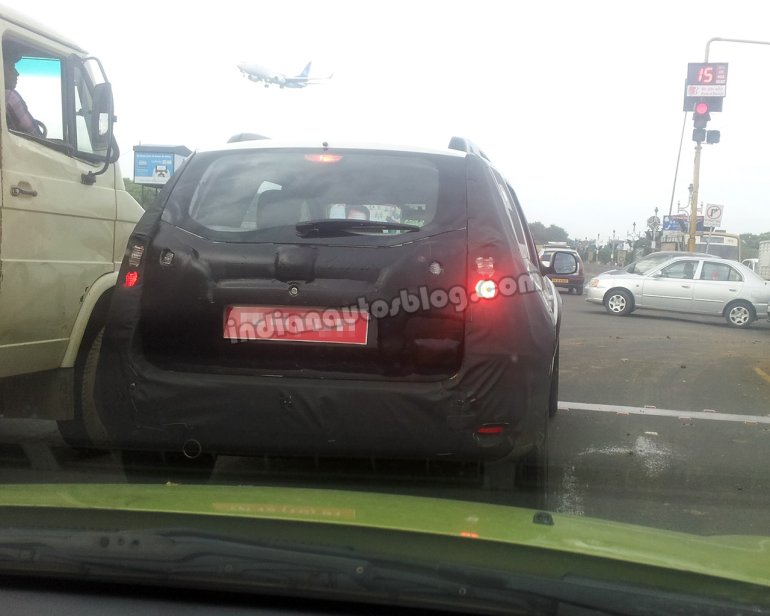 2. We were the first to point out that the Terrano would feature a different side crease on the door: Where the Duster has a crease in an inverted U-shape, positioned higher up in it's body, the Terrano sketch featured a straight crease in the lower half of it's body. The test mule also sports this crease, which means that Nissan is making sheet metal changes to the car.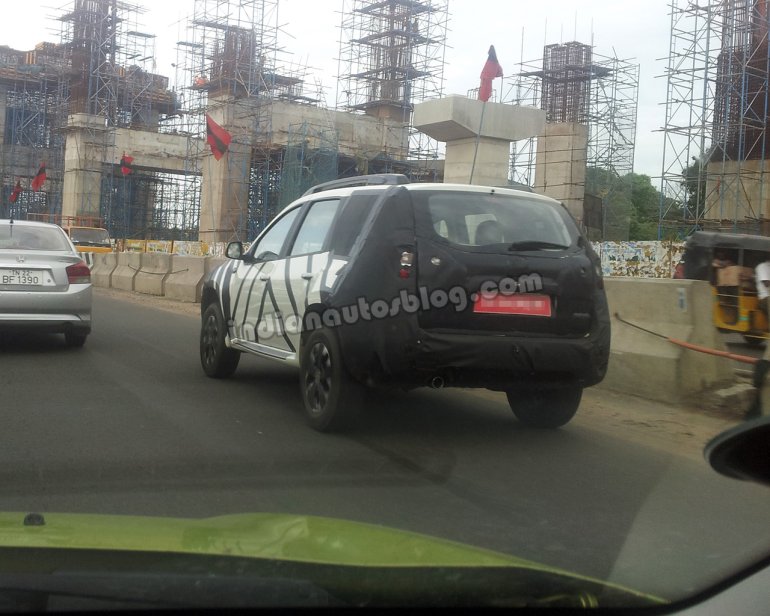 More images and details on Page 2.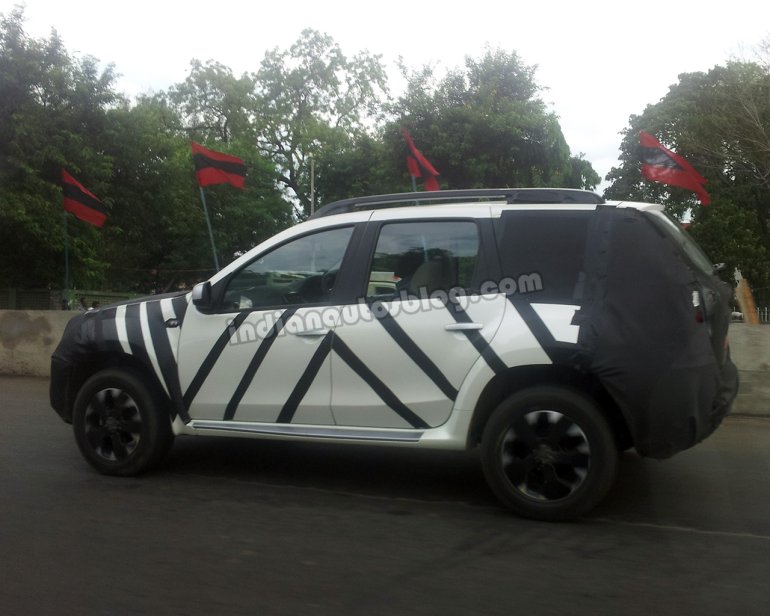 3. Take a closer look at the image here and you can see the front AC vents. It seems to be rectangular, like that of the Nissan Sunny/Micra. However, the Duster sports a circular aircon vent. It looks like Nissan India is making changes to the interior of the Terrano as well, apart from changing the badges. This is not the case on other badge engineered Renault-Nissans such as the Pulse or the Scala.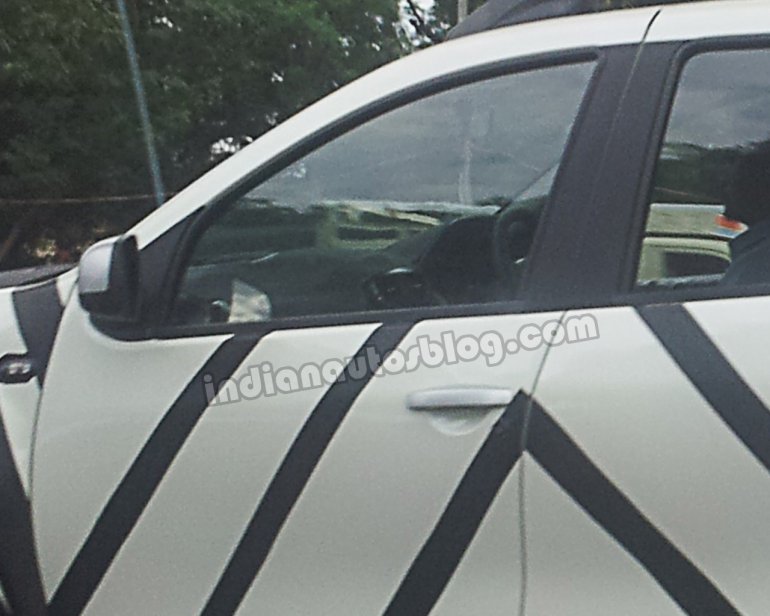 4. The alloy wheel seen on this test mule is similar to the sketch released by Nissan. Maybe this will make it to production then. Certainly looks better than the Renault, doesn't it?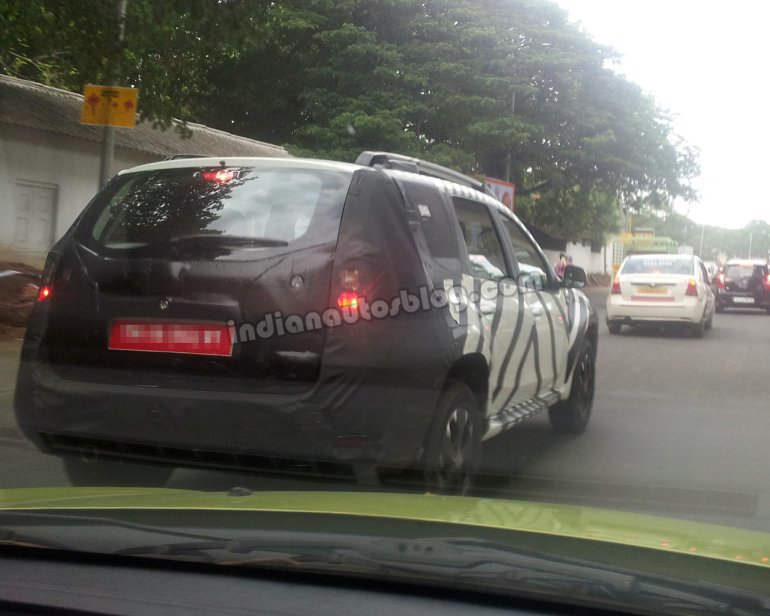 Read more on the next page
5. The taillights of the Terrano would definitely be different from that of the Duster. This test mule reveals that the Terrano would sport a different taillight assembly.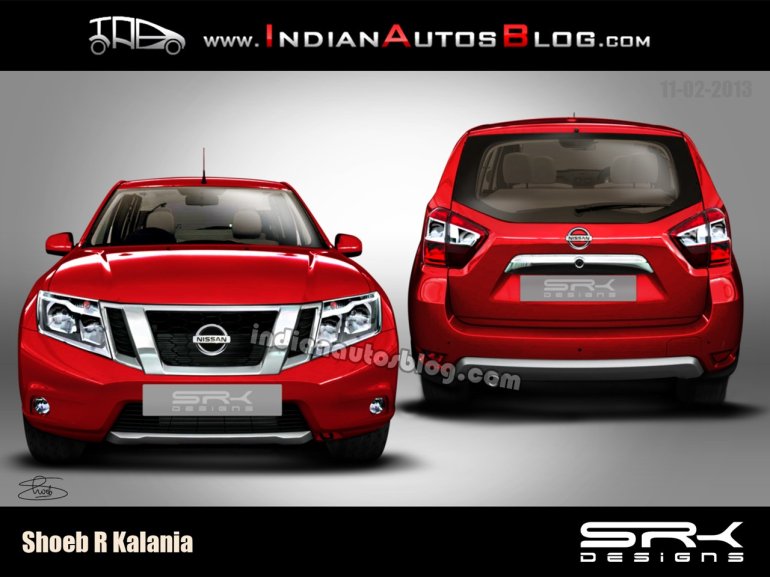 The brake lights can be seen at the bottom of the cluster, while in the Duster it is positioned on top.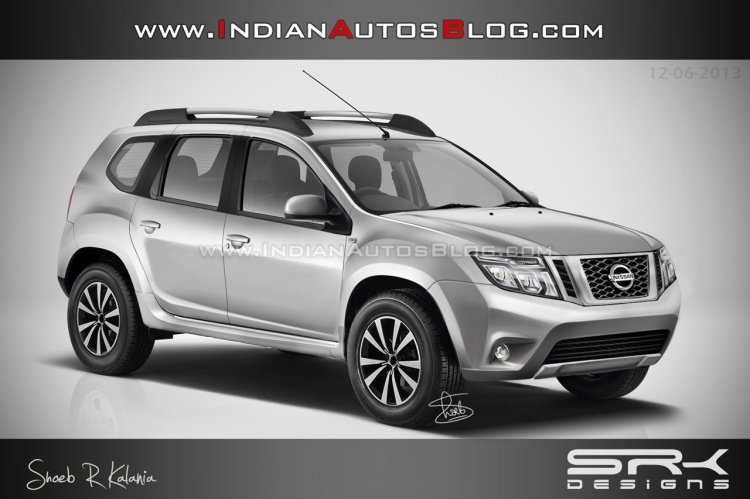 The Nissan Terrano is expected to be launched sometime before Diwali (preferably in September this year). It will have a higher price than the Duster, given that some royalty has to be paid for the usage of the tooling and platform.
Nissan Terrano Spyshot Gallery