Here is your daily dose of Nissan Terrano spy images. These photographs show the two Nissan Terranos (which have been spied many a time by Indian Autos Blog readers in Chennai) back-to-back, thus providing a good look at the side profile. The images come courtesy of Mr.Anish, a Turbosandpistonz.com member.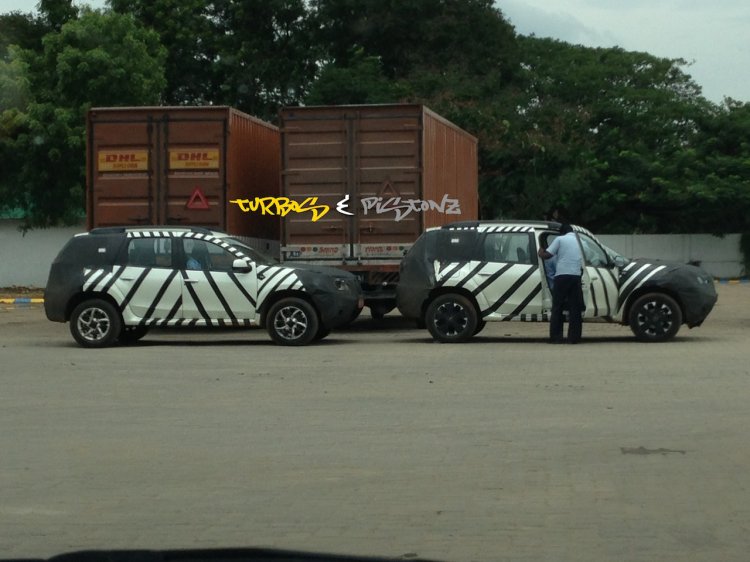 Check out our exhaustive coverage on the Nissan Terrano
You can clearly see the sheet metal change Nissan has made to the doors. Where the Duster gets a U-shaped crease towards the center, the Terrano gets an almost straight crease along the running board. We also notice that both cars do not sport the same design of alloy wheels. We should know these finer details better on August 20th, for that is when Nissan India will unveil the Terrano.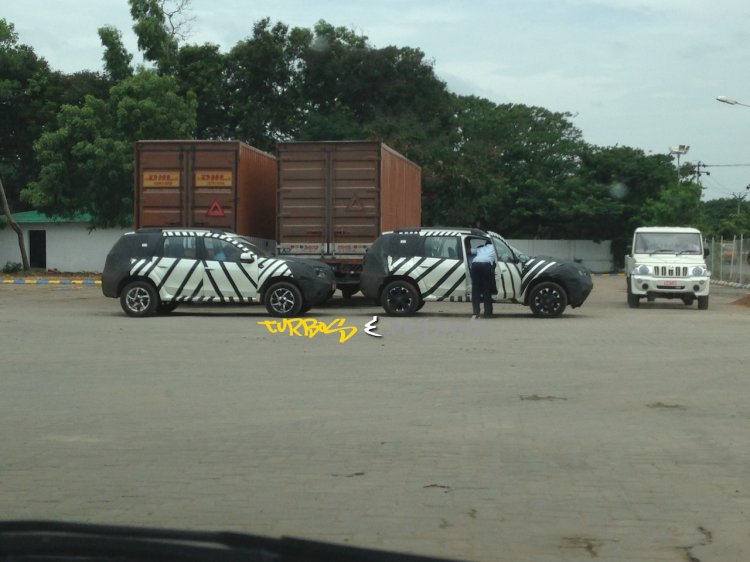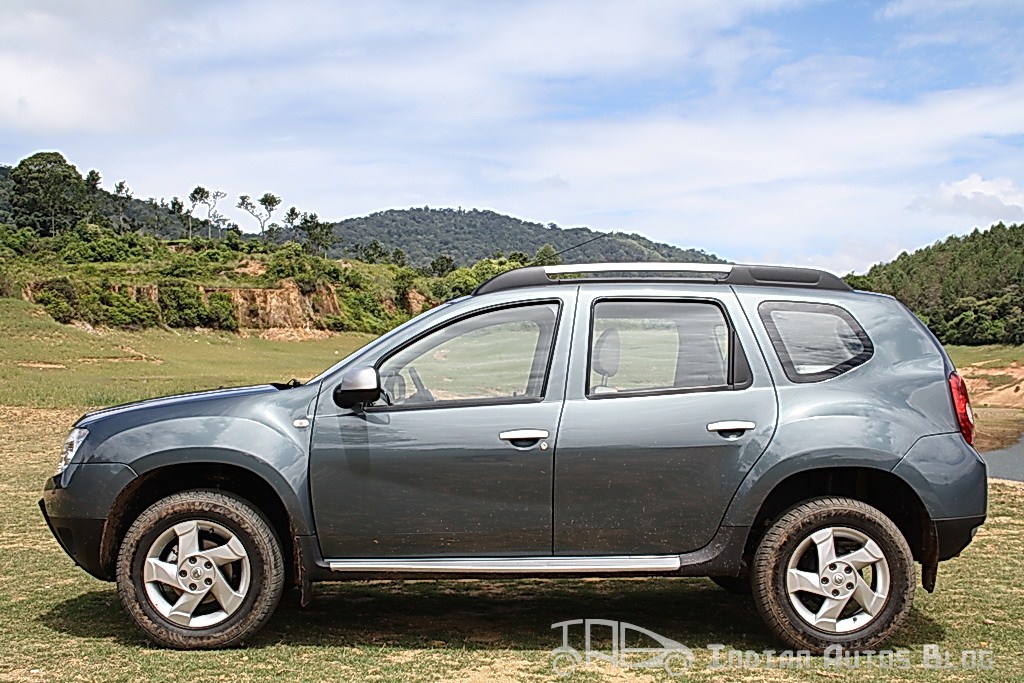 Our sources say that Nissan is testing a petrol and a diesel Terrano. Nissan is sure to use the 1.6-liter K4M engine (which already does duty on the Renault Duster petrol in India) that produces 104PS and 145Nm of torque. Diesel variants could be offered with two states of engine tuning, just like the Duster. The 1.5-liter K9K diesel can produce 85PS and 200Nm of torque or 110PS and 248Nm of torque on the high-end variants.
[Images from - Turbos and Pistonz]