The Nissan Sunny can be attributed with the credit of putting Nissan India on the map. Sure, the Micra introduced the brand to the middle-class Indian but it could never really challenge the segment leader Swift.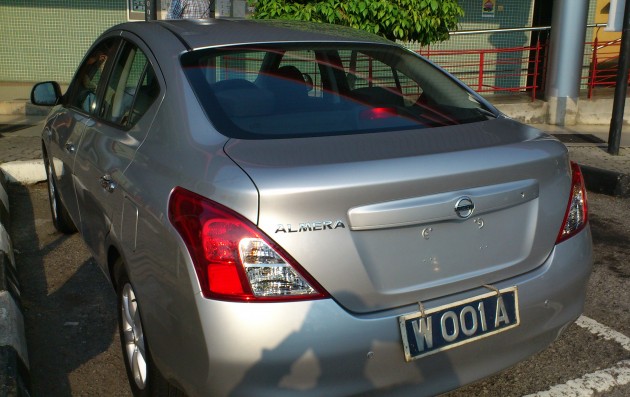 The Nissan Sunny was the segment leader for March 2012 with a total sales of 4,151 units. Pretty impressive stuff for its resume!
After achieving quick success in the Indian market, the Nissan Sunny heads to Malaysia. A test mule was spotted by a reader of PaulTan without any camouflage. The Nissan Sunny has already been introduced in the neighboring country of Thailand where it enjoys all the benefits of the Eco Car Project.
As the Nissan Sunny was designed to be a global car, it does not require any major customization or alteration to the platform to be introduced in Malaysia. The test mule spotted over here does not indicate any major changes compared to the car sold in India. PaulTan expects the Sunny to carry over the Thai model's 1.2L petrol and 1.5 dCi engine to Malaysia.
We have a strong feeling that the Nissan Sunny will be exported to Malaysia from the Oragadam plant near Chennai. The plant already exports to West Asia, Middle East and some African countries. If not, Malaysia can use the services of the Thai plant.
Whether the Sunny will be exported with the Sunny badge or the Almera badge is a big unknown.
[Source: Paultan.org]