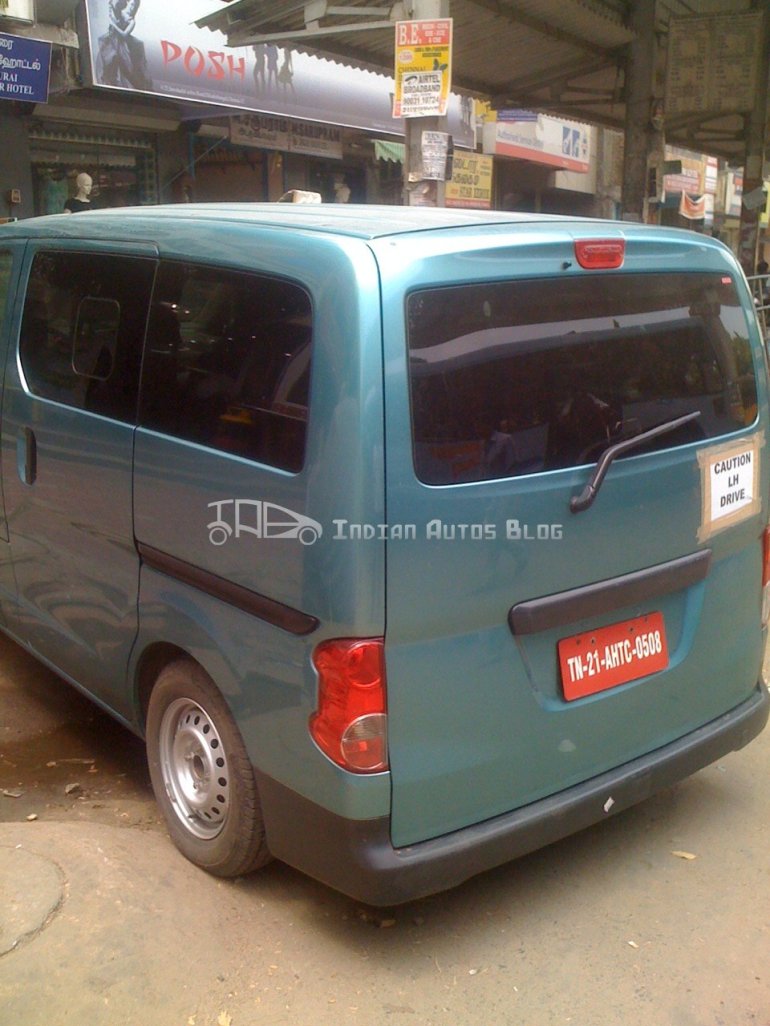 IndianAutosBlog.com reader Reji Joseph mailed us images of this Innova killer testing in Chennai. Last month, IAB brought you images from Bangalore of a premium variant of the NV200, courtesy of Shreyas Shreedhar. Now we have images of a LHD variant with testing equipment onboard.
Frankly there's not been one MPV in India that can hold a candle to the Innova. Mahindra tried to offer the highest level of space and comfort for the Innova's starting price, but that has not worked. Tata Motors hoped to get the Innova customer into its dealership by stuffing the Aria with features, providing far better interiors and technology-wise, a superior product. That has not clicked.
Mind you, the Aria and Xylo are awesome vehicles for the price they are offered at. They both have the Innova's abilities but their origin could be the culprit of damp sales or failed objectives. Have these two brands grown enough to challenge the giant that is Toyota? We will find out when Nissan brings out the NV200 whether it is the brand that culpable for the strayed course.
Hyundai has not shown any interest in the MPV market and Maruti's R3-based MPV might be positioned below the Innova like Xylo.
We hear there will be two variants of the NV200 for the Indian market. The passenger edition will be sold by Nissan through Hover Automotive while the commercial application will be retailed in partnership with Ashok Leyland. The trader's version of NV200 could be sold under the same roof as the Dost and the passenger version of the same expected in 2012.
The Micra's 1.5-liter diesel engine tuned to output more power is the only engine Nissan can use for our economy- and cost-conscious audience. Will Ashok Leyland use the same 1.5 K9K diesel? We have to wait and see.
Nissan NV200 Spyshots