Will be launched in 2018.
The next-gen Toyota Surpa and BMW Z4 have been spied winter testing around a year ahead of their expected arrival next year. AutoGuide has published a spy video of these cars being tested on snow.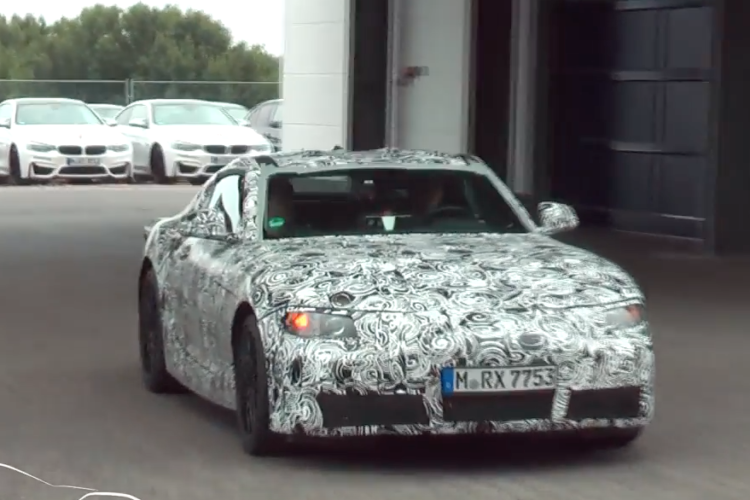 The Toyota Supra was discontinued in 2002 and it's about to be brought back to the market in 2018. It's being co-developed with the next-gen BMW Z4 that could be named BMW Z5. The 21st century Toyota Supra and the all-new BMW Z4/BMW Z5 will be based on the platform and have a number of other mechanical commonalities. The fifth-gen Supra will be inspired by the FT-1 concept that was introduced at NAIAS 2014.
The reborn Toyota Supra will reportedly get sold exclusively as a coupe. Its BMW-engineered platform incorporates chassis components and various engineering solutions from the current BMW 3 Series as well as its derivatives, including the BMW M3/BMW M4. This platform will support rear-wheel drive and four-wheel drive drivetrain layout.
The base 2018 Toyota Supra will be available with a 2.0-litre turbocharged four-cylinder petrol engine in rear-wheel-drive drivetrain layout. This engine will be available in two power outputs - around 242 bhp and close 300 bhp. The performance flagship will be the Supra powered by a newly developed 3.5-litre twin-turbo V6 engine which will produce more than 400 bhp. This also will be a rear-wheel drive model.
In markets with demand for electrified vehicles, the fifth-gen Toyota Supra will be offered with a hybrid powertrain. This four-wheel drive model is expected to pack a 3.5-litre V6 petrol engine with an electric motor housed within a ZF 8-speed automatic transmission. The system output could be over 350 bhp.
The next-gen BMW Z4/BMW Z5 (codename: BMW G29) will be available exclusively as a roadster, and will be aimed squarely at the Porsche 718 Boxster. Unlike the outgoing model or the model it replaces, it won't have a hard-top. BMW has decided to offer a fabric roof to keep the weight low.
The base model will pack a 2.0-litre turbocharged four-cylinder engine and tip scales a little over 1,400 kg. The B48 2.0-litre turbocharged engine in the sDrive30i model will produce around 248 bhp, and there will be a M40i M Performance model powered by the B58 3.0-litre six-cylinder engine delivering around 335 bhp. Both these models will have a ZF 8-speed automatic transmission sending power to the rear wheels. Rumour has it BMW M is already working on a flagship M high-performance variant.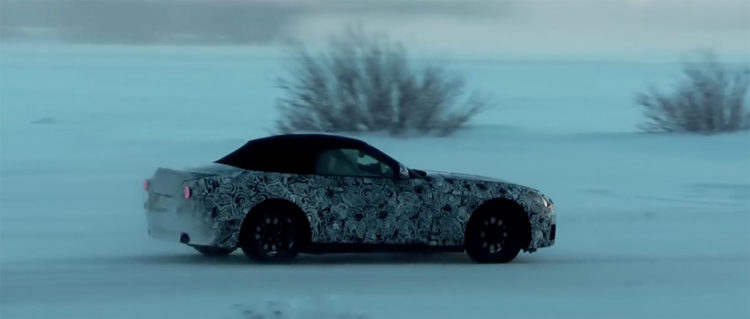 Also Read: New Nissan Z & Toyota Supra concepts to be shown in Tokyo
The 2018 Toyota Supra and 2018 BMW Z4/BMW Z5 will be manufactured by Magna Steyr in Graz, Austria. While the BMW offering will likely land in India at a certain point of time, it remains to be seen if Toyota is willing to bring its iconic sports car to the country. It could certainly be used as a halo product in India, like how Ford has the Mustang and Nissan has the GT-R.
[Image Source: BMW Blog]
[Video Source: YouTube]