Toshihiro Suzuki confirms the next-gen Suzuki Hayabusa to the European media.
Suzuki President, Mr. Toshihiro Suzuki, has confirmed that his engineers are today working on a new Suzuki Hayabusa, which will follow the style of the present model. He also revealed in an interview to MotoRevue that the Busa will gain several electronic riding aids.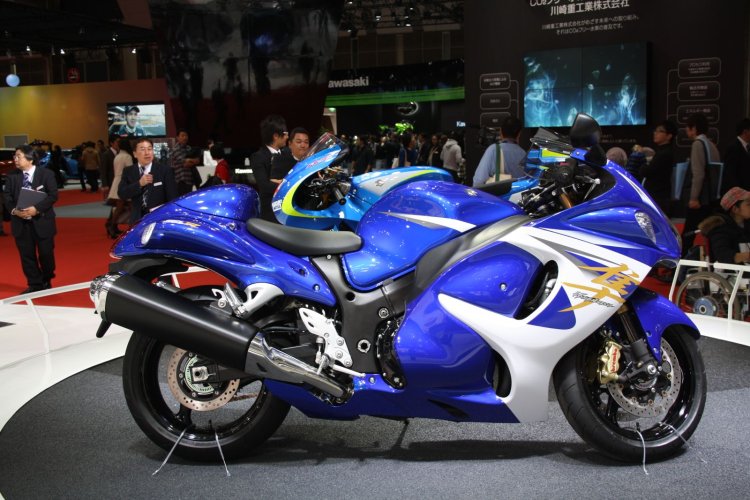 Named after the peregrine falcon, the Suzuki Hayabusa in 2017 has remained pretty much how it came out in its second generation form back in 2008. Powering it is a 1,340 cc four cylinder, liquid cooled DOHC mill churning out 197.14 PS of maximum power at 9,500 rpm and 155 Nm of peak torque at 7,200 rpm (UK spec).
Despite its age, the Suzuki Hayabusa can still hold its ground against the newer opposition like the Kawasaki ZX-14R. The handling, despite the bulk, is smooth and the bike is fun to ride.
The 2017 Suzuki Hayabusa was recently launched in India and is now assembled in the country. This helped Suzuki India to retail the bike at INR 13.57 lakhs, after a price reduction of more than INR 2 lakhs.
Suzuki at Intermot unveiled the new GSX-R1000 and the electronic aids seen in the bike could be downloaded by the 2018 Suzuki Hayabusa. The motorcycle is expected to be lighter than the present model which has a kerb weight of 266 kg.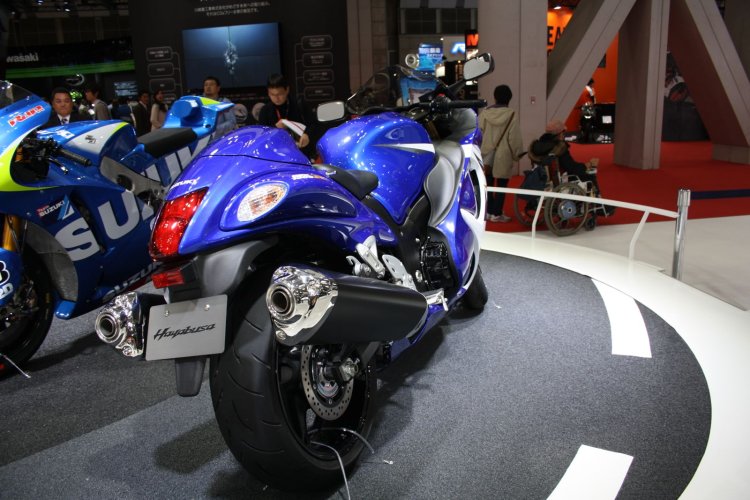 A time frame though has not been confirmed by Suzuki but expecting something next Tokyo Motor Show or EICMA will not be a far stretched dream.
[Source: MotoRevue]