The Suzuki Cappuccino is a compact two seater roadster which was launched in 1991, featuring a removable hardtop.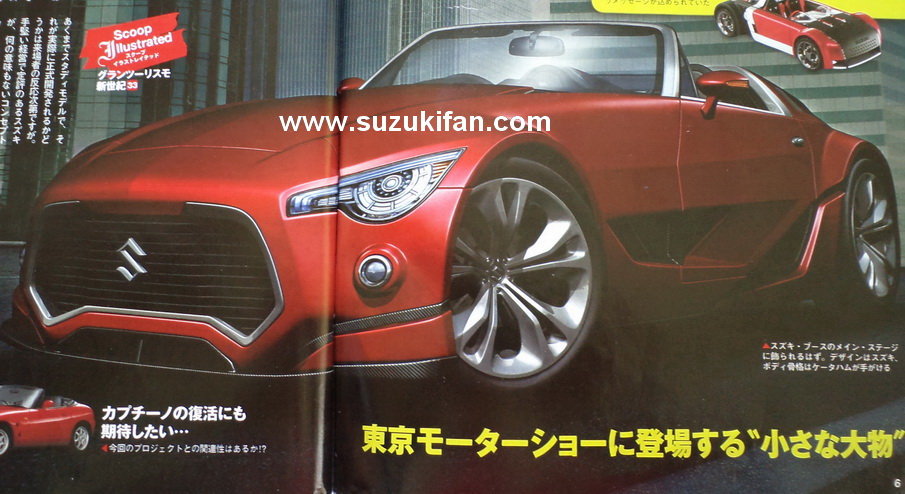 With dimensions and engine capacity complying with Japanese Kei car regulations, the affordable mini sportscar was well received initially. Thanks to its low centre of gravity, low kerb weight (725kg) and a 50:50 weight distribution, the Cappuccino was loved for its kart-like handling characteristics.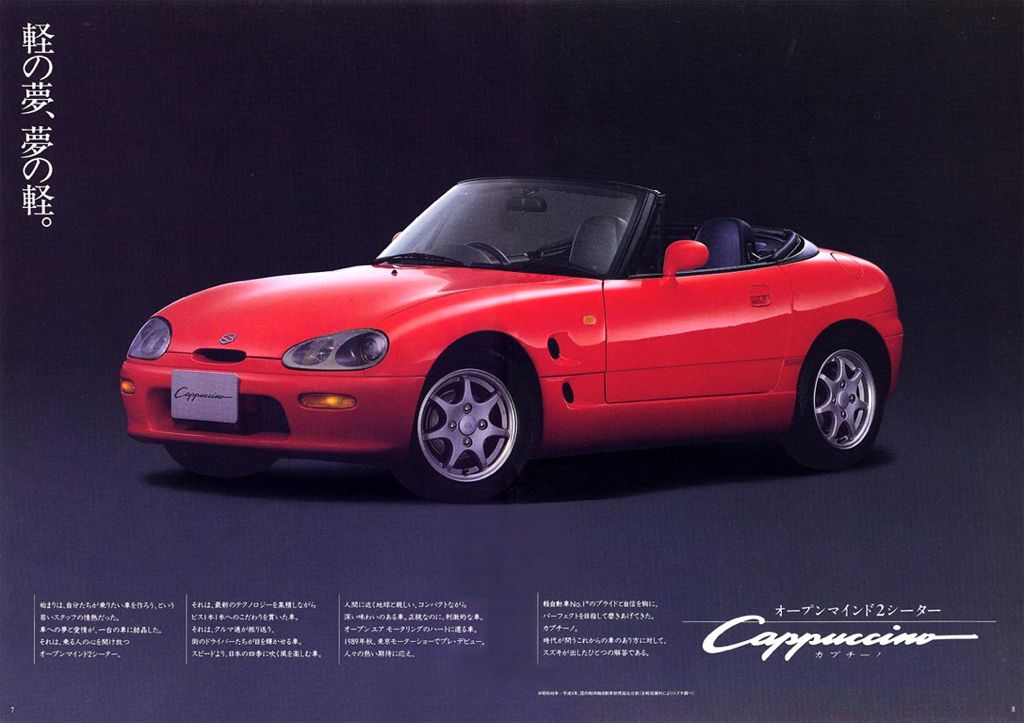 The car was powered by a 660cc turbocharged petrol engine which developed 63bhp. While that may not look fast on paper, the roadster was never short of offering driving pleasure.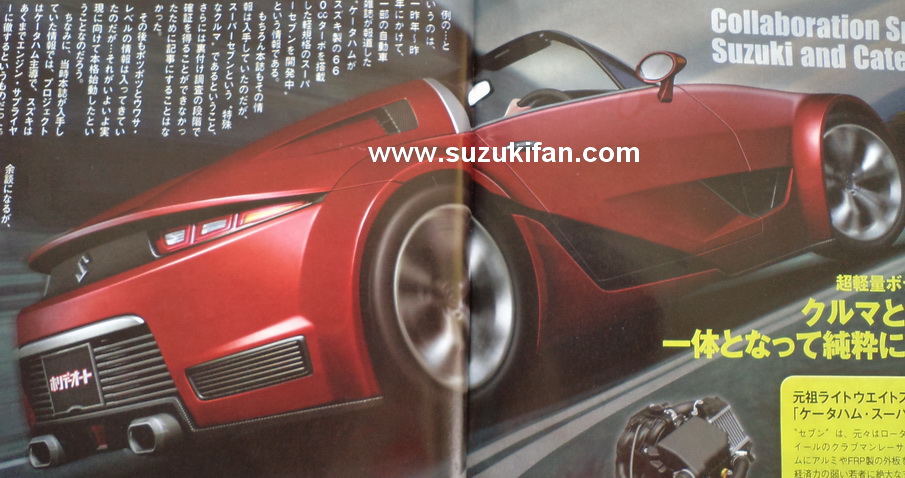 Sadly though, production of the Suzuki Cappuccino came to a close in 1997 and Suzuki's immediate need for new volume products undermined the possibilities of the Cappuccino's replacement.
Now recent rumors suggest that Suzuki is planning to revive the two-seater which could be used as a brand-shaper.
Based on information from inside sources, Japanese magazine Holliday Auto has published renderings of the next gen Suzuki Cappuccino. While the renderings don't borrow any design elements from the existing Suzuki cars, the headlamps bear a resemblance to those on the Suzuki Regina concept.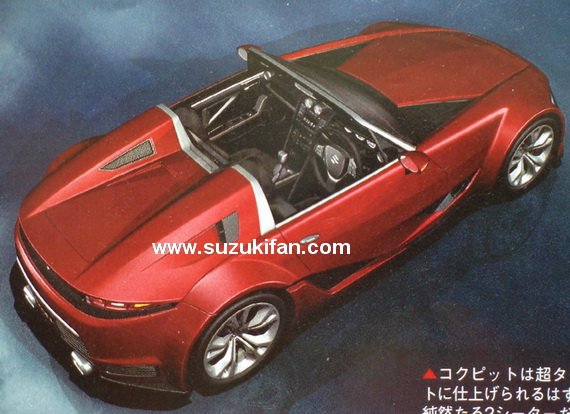 Suzukifan.com reports that the Japanese small car specialist may partner with another car company to leverage on its expertise of building affordable sportscars and reduce development costs.
Its still unconfirmed whether Suzuki is seriously evaluating the revival of the Cappuccino nameplate, but if it does happen, the result would be an affordable and fun to drive roadster which has adequate performance.
Do you want Suzuki to green light the next gen Cappuccino?
[Source: Suzukifans.com]