The Hyundai Genesis is a flagship luxury sedan with which Hyundai targets the premium German marques.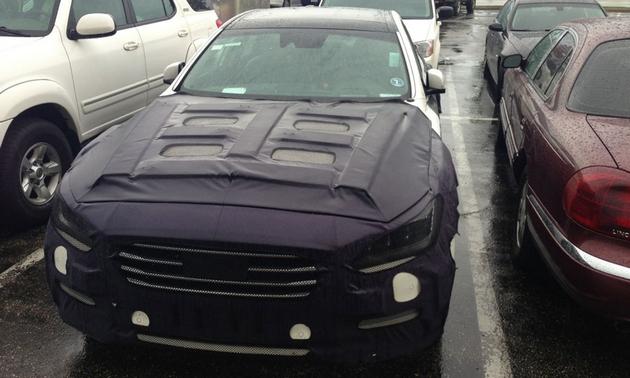 The Genesis enjoys a decent success in the US and the time for the next generation model is fast approaching. Hyundai had unveiled a concept named HCD-14 at the Detroit Auto Show earlier this year.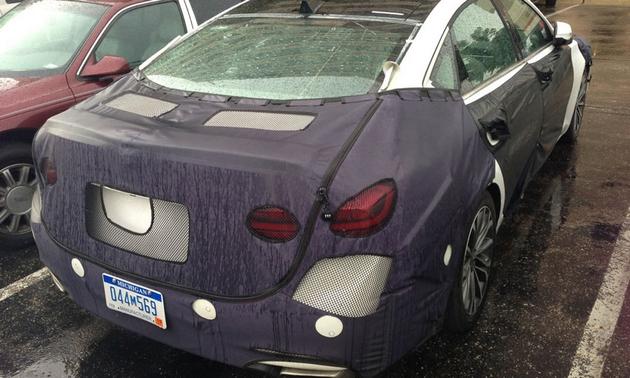 The concept is a design precursor to the upcoming new Genesis four door sedan and it's evident from the spyshots. The disguised test mule was spotted by Mr. Robert W. Armstrong, a reader of Autoweek.com in Chicago.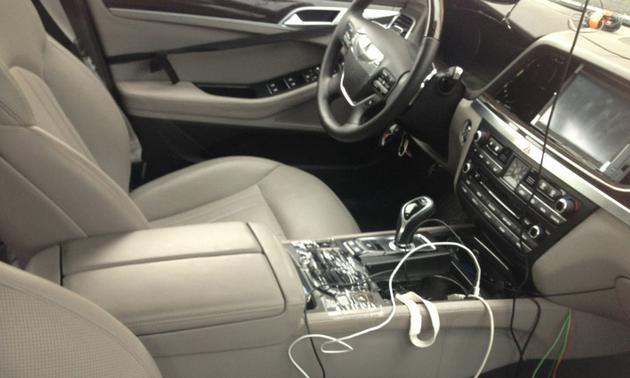 The luxury sedan has a long and imposing bonnet just like the HCD concept but the front fascia is toned down. The headlamps are lowered and the grill has been reduced in size, nevertheless the car is easily identifiable as a Hyundai. The profile is also very close to that of the concept with a arching roofline and near flat door panels.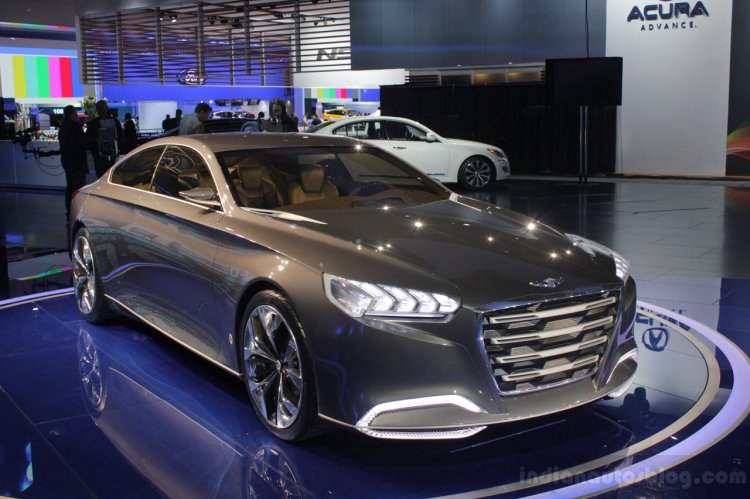 The rear fascia is also new and combination lights feel much more modern than that of the current car. Overall, it is a refreshing departure from the current car's design which feels out of sync with the latest trends.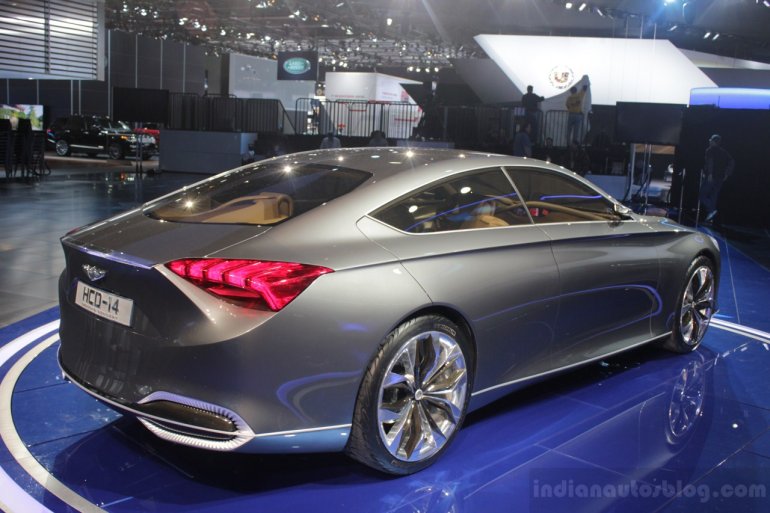 The interior too has traveled a long way in the right direction. The overall design and materials used look more plush than the current car's cabin.
However, the powertrain options are likely to be retained. Two direct injection petrol engines (GDI) would be on offer - a 5.0 litre V8 petrol producing 429bhp and a 3.8 litre 333bhp V6. The current car comes with a 8-speed automatic gearbox as standard and this should also be carried forward to the next gen model.
[Source: Autoweek.com]