Following the introduction of the original Peugeot 508 in 2010, an all-new, completely redesigned Peugeot 508 arrives next year. Auto-Moto has published renderings of the 2018 Peugeot 508 to preview the car's expected design.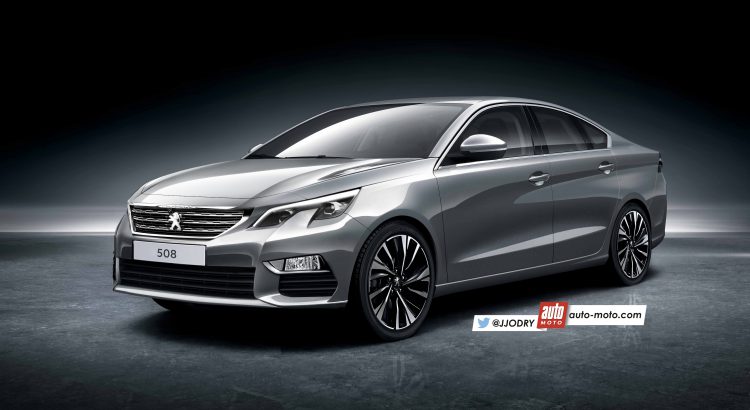 The renderings suggest that the 2018 Peugeot 508 has a design influenced by the Peugeot Exalt concept and hints of the all-new Peugeot 5008. The sporty tail is reminiscent of the Peugeot 308 Sedan.
The current model is 4,792 mm long, and the next-gen model may not break the 4.8-metre barrier region to leave enough leeway for the DS 8. Inside, the 2018 Peugeot 508 will feature the latest version of the i-Cockpit seen in the Peugeot 5008.
The second-gen Peugeot 508 rides on the PSA Group's EMP2 platform. The modular base, launched in 2013, brings many new advantages to PSA cars. These include a weight reduction of 70 kg and a 22% improvement in fuel consumption. The advanced architecture supports plug-in hybrid tech, paving the way for mass electrification plans which the 508 is an important constituent of.
The 2018 Peugeot 208 is expected with engine options which include 225 cv (225 hp) 1.6L THP petrol, 130 cv (130 hp) 1.5L BlueHDi diesel and 180 hp 2.0L BlueHDi diesel. In 2019, a petrol-electric plug-in hybrid variant will join the range. The electrified variant will have a 300 cv (300 hp) powertrain and a zero-emissions driving range of 50 km. The redesigned model will offer semi-autonomous driving, in traffic, on highway and for parking.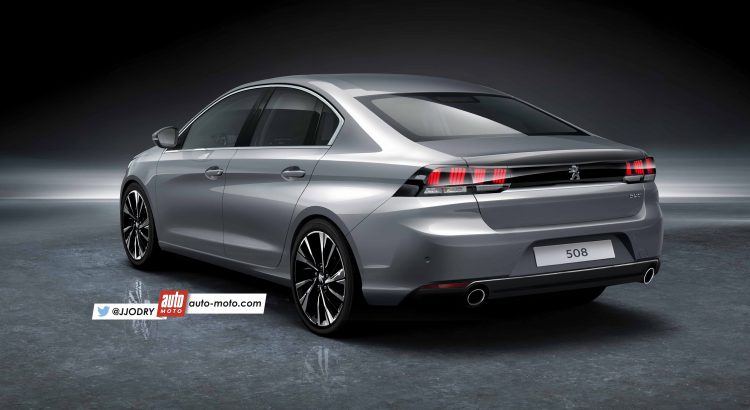 Also Read: 2017 Peugeot 308 vs. 2013 Peugeot 308
The all-new Peugeot 508 will likely debut at a Chinese auto show next year. For markets outside China, the factory in Mulhouse, France will make the car.
PSA brought the Peugeot 508 to India for testing in 2011 and presented the car at the Auto Expo 2012 with the plan to position it as its flagship.
[Source: Auto-Moto]