Indian Autos Blog reader Ritesh Madhok snapped the new Skoda Octavia near Thane, literally hours before its media unveiling. In case you haven't kept up, the new Octavia's domestic soft launch is to be held tomorrow in Mumbai.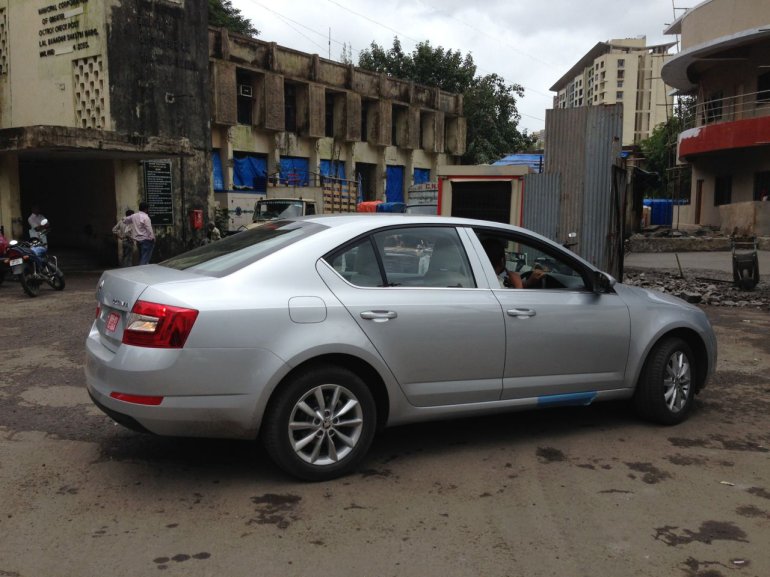 The new Skoda Octavia borrows all its technologies from VW, but is positioned in a way that it's less expensive and rommier than the VW Golf in Europe.
In India, there won't be a Golf to contend with, so the positioning is between the Rapid and the Superb. Based on the MQB Platform, the 3rd gen Octavia, which will no longer hold on to the Laura name, is bigger and more efficient than ever before.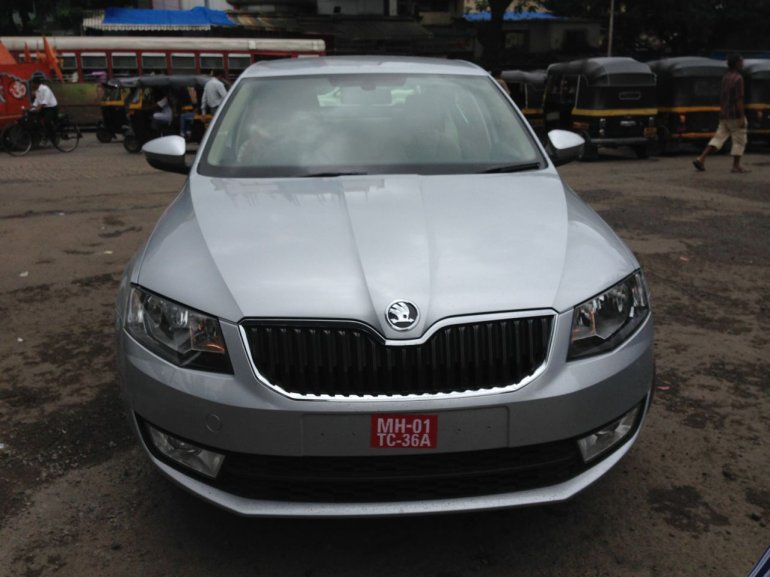 In contrast to the Laura, the Octavia is 9cm longer, 4.5cm wider and the wheelbase is increased by a significant 10.8cm. Despite the expanded dimensions, Skoda has managed to shave off 102kg.
Read up everything about the new Skoda Octavia
Technically the Octavia isn't a saloon as the tailgate works like a hatchback. This unique design lends it a class-topping boot volume of 590 liters - just 5 liters short of the flagship Superb!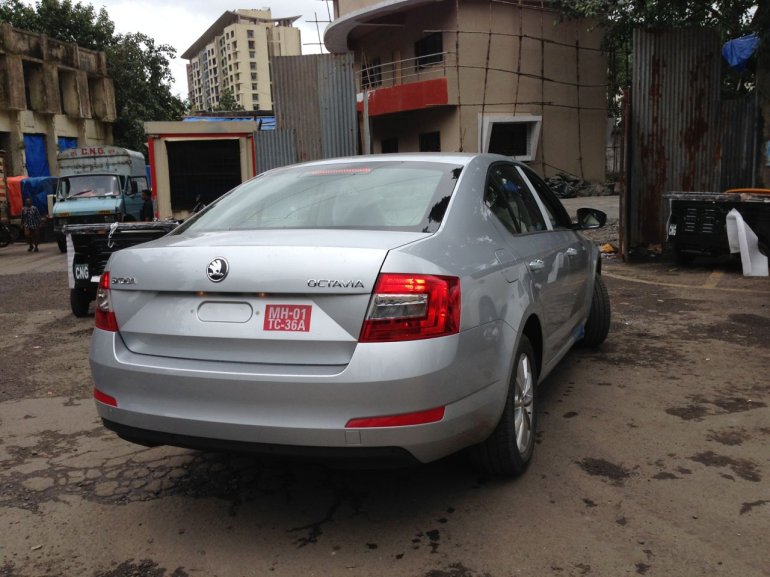 As evident from Ritesh's images, the Octavia is designed with clean-cut lines. Narrow headlights and an aggressive nose accentuated by a ridge on the bonnet make up a very recognizable front fascia. The rear window line features a signature Skoda flick which is an adaptation of the VisionD design study.
The interior, not visible here though, is neat and simple featuring a touchscreen on the center console and switchgear that's of better quality, as it belongs to the MQB component inventory. In Europe, the car is launched with auto brakes, auto park, and detection systems for lane changes or driver fatigue. An adaptive cruise control is also in the mix but their availability in India are unknowns.
Under the hood, we expect the Octavia with a 1.4-liter turbo petrol and 2.0-liter diesel, paired to a DSG automatic transmission.
We'll get you the exact details from the launch tomorrow, so stay tuned to IAB!