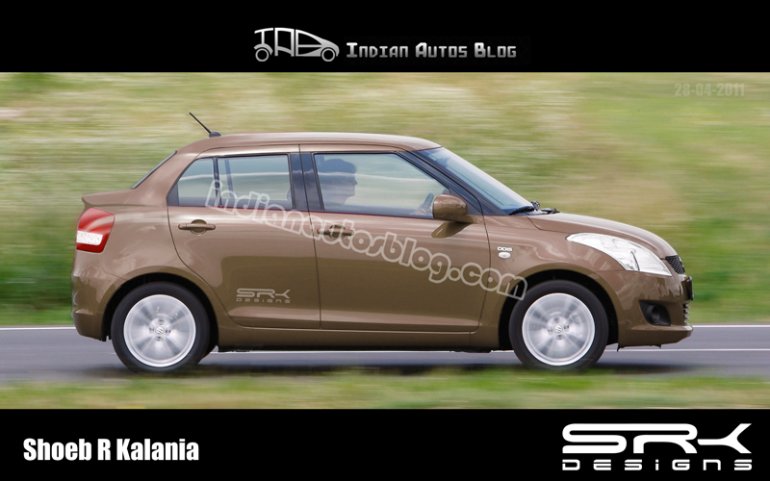 By the end of 2011, we expect to see the new Swift Dzire, based on the new Swift platform with a truncated rear.  In an earlier blog post, we discussed reasons behind the shaving exercise. Customers buying this segment topper anyway haven't bothered much by the looks.
Make the Dzire smaller and the gap between it and the SX4 will increase. Cannibalization will reduce, and the SX4 customer will not change his mind to buy the Dzire.
The boot lid will imitate the Kizashi' but don't expect the new Dzire to be a junior Kizashi. Maruti has placed practicality in front of  looks or appearance.
Under the bonnet, the same 1.3-liter diesel engine will continue duties. Last years speculations were intense on the 1.2-liter TDI from Volkswagen for the new Swift. There is no word from Suzuki on this but the two companies can carry same engines on their products in the future.
For petrol lovers, there will be the services of the 1.2-liter K Series engine assisted with variable valve timing technology.
News Source - AutoCarIndia.com