Will be locally assembled.
With the launch of the new Honda City in Malaysia, the company's local arm's CEO confirmed that a hybrid variant will launch in Malaysia, through the CKD (Completely Knocked Down) channel. Seen here is the first spyshot of the City Hybrid testing in Malaysia, before its launch sometime early next year.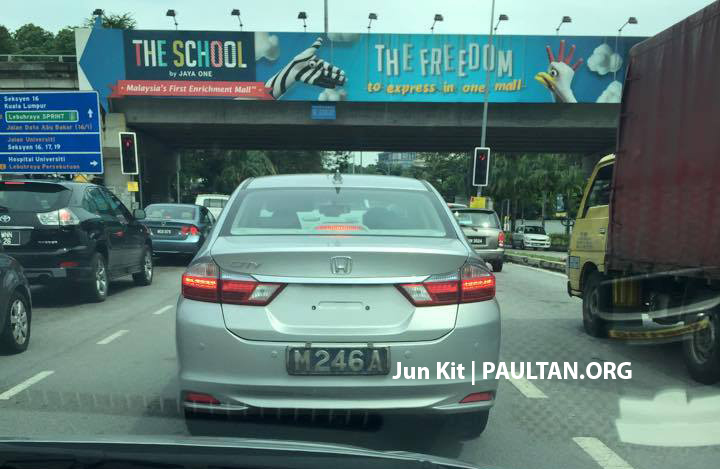 Its interesting to note that the taillight clusters of the City Hybrid here are the same as that of the Honda Grace in Japan. The Grace, which is what Honda calls the City in Japan, is solely available as a hybrid, and is very likely to be supplied to the Malaysian market.
Like the Japanese market, the City Hybrid for Malaysia could see the 1.5-liter i-VTEC engine paired to an electric motor, which on its own is capable of 29 bhp and 160 Nm of torque. The engine on the Grace is in a detuned state of 108 bhp and 134 Nm.
On the Japanese model, Honda offers its 7-speed i-DCD (intelligent dual-clutch) transmission, and claims a fuel economy of 34.4 km/l for the front wheel drive variant (the Grace AWD in Japan returns 29.4 km/l).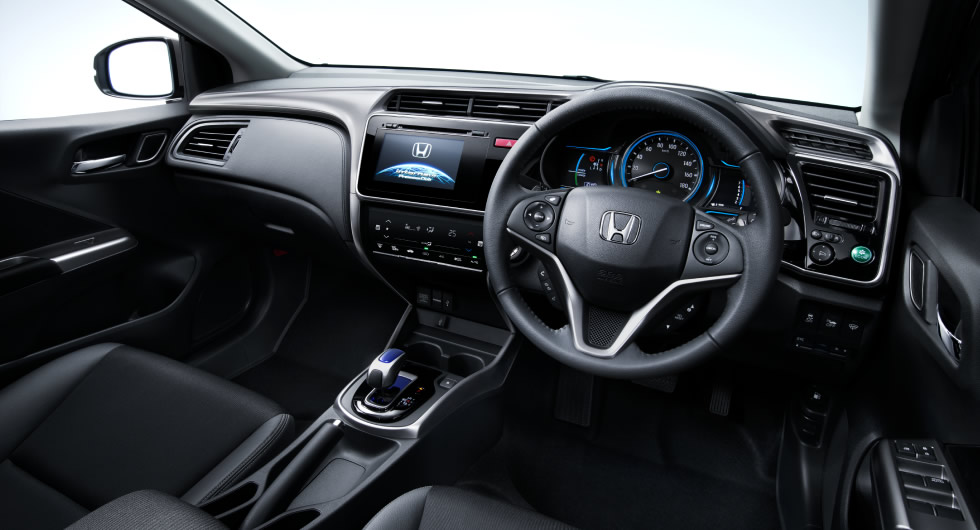 The City Hybrid will be assembled from CKD kits at Honda's plant in Pegoh, Malaysia. For the Indian market, the City Hybrid is unlikely to make a presence as its price, the same problem that sealed the Civic Hybrid's Indian fate, will push it deep into the D segment.
Also read: Honda S660 mini sports car details leaked
Until the Indian government confirms its plans for subsidies for hybrid vehicles (under the NEMMP - National Electric Mobility Mission Plan 2020), hybrid models will be a rare sight in India.
[Spyshot from Paultan]