Next-gen Jeep Wrangler-based pickup under development in the USA.
Along with the next-gen Jeep Wrangler, the pickup based on it is also coming together and is expected to arrive next year. Based on the latest details available, JL Wrangler Forums has created renderings of the 2018 Jeep Wrangler Pickup in different colours and body styles.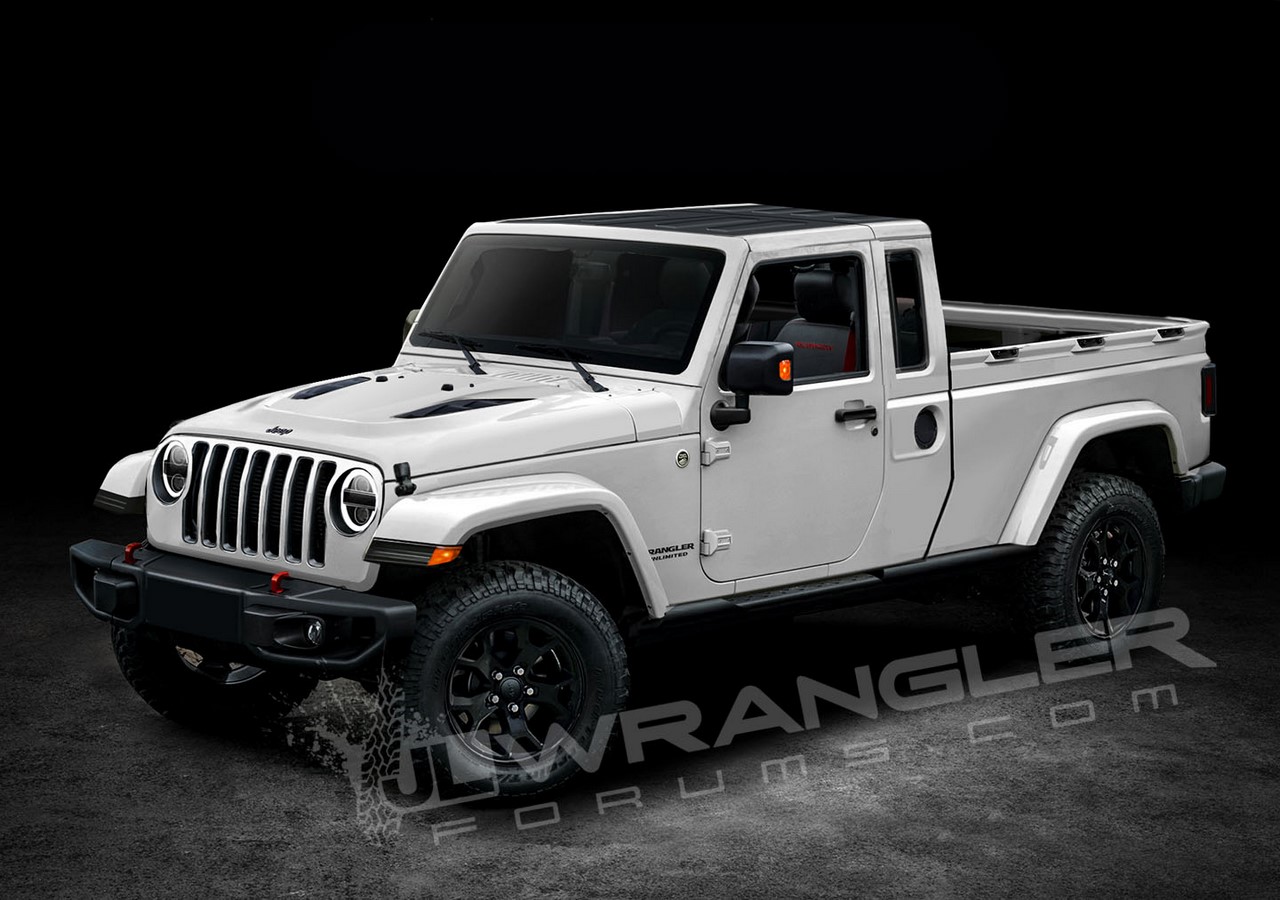 Save for the structural changes, the Jeep Wrangler Pickup should have a design identical to the 2018 Jeep Wrangler. There are subtle styling differences expected in the pickup version, though, as depicted in the rendering. There's no scoop behind the front fenders, the door panels miss the bodyline and look very utilitarian, and the door handles too are different and the there's no daytime running light strip beside the marker light on the front fenders.
The Jeep Wrangler Pickup, although fully capable as a commercial workhorse, could be marketed as a lifestyle pickup, and so we do not expect it to lose out on equipment. The renderings show the pickup in both extended cab and crew cab body styles, based on the 2-door Wrangler and 4-door Wrangler respectively.
Based the new body-on-frame platform of the fourth-gen Jeep Wrangler, the Jeep Wrangler Pickup is expected to have the 3.6-litre Pentastar V6 petrol unit and a new 2.0-litre turbocharged four-cylinder petrol unit as engine options. It could get the Jeep Wrangler's diesel engine additionally. Transmission choices should include 6-speed manual and 8-speed automatic, with power channelled to the either the rear wheels or all four wheels depending on the configuration selected.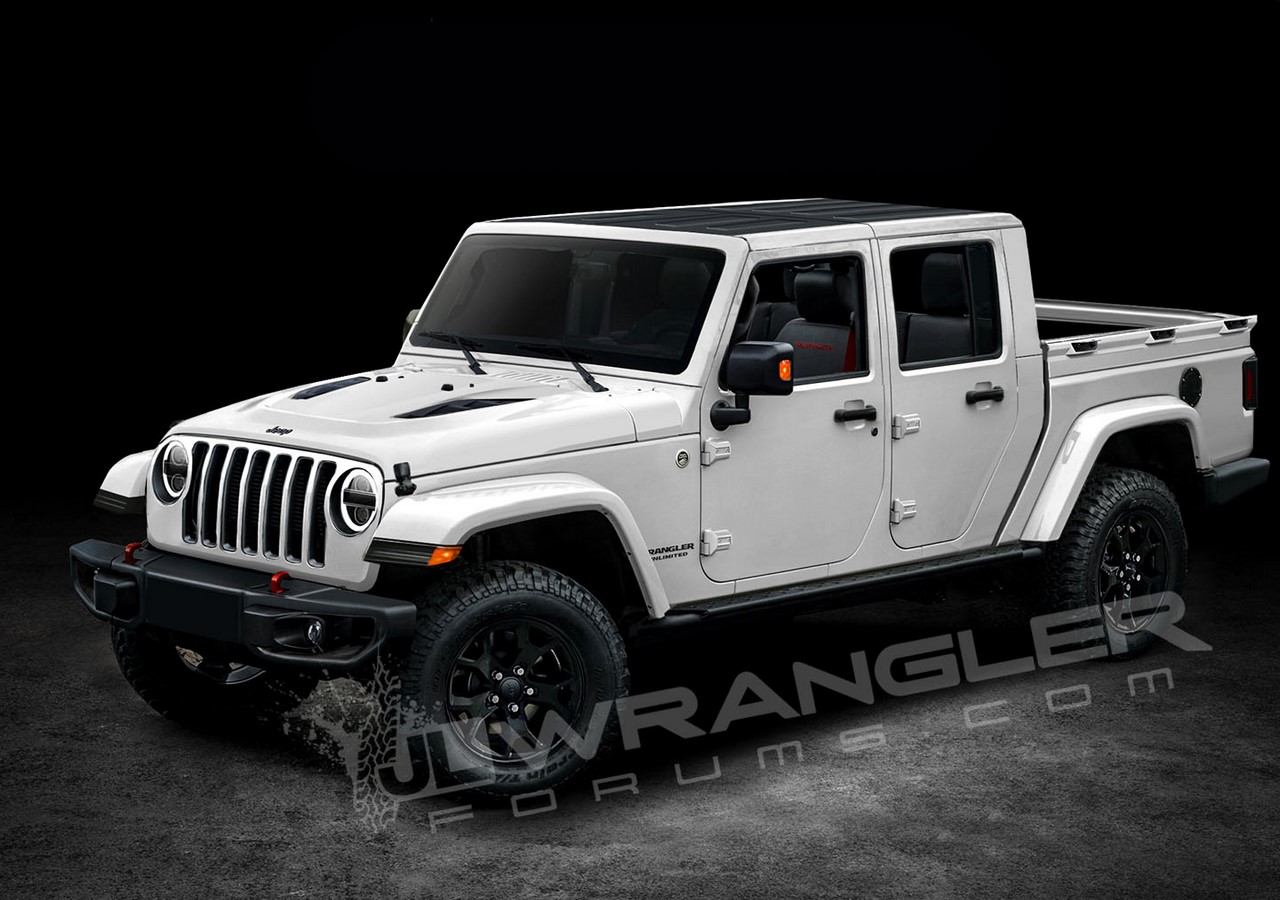 Also Read: 2017 Jeep Compass variants revealed ahead of August launch
The Jeep Wrangler Pickup's production is said to commence in late-2019, and FCA is hatching plans to sell it outside North America, such as the Middle East region. Reports say that the company is considering historical names for this model instead of calling it a 'Jeep Wrangler Pickup'.
[Source: JL Wrangler Forums]