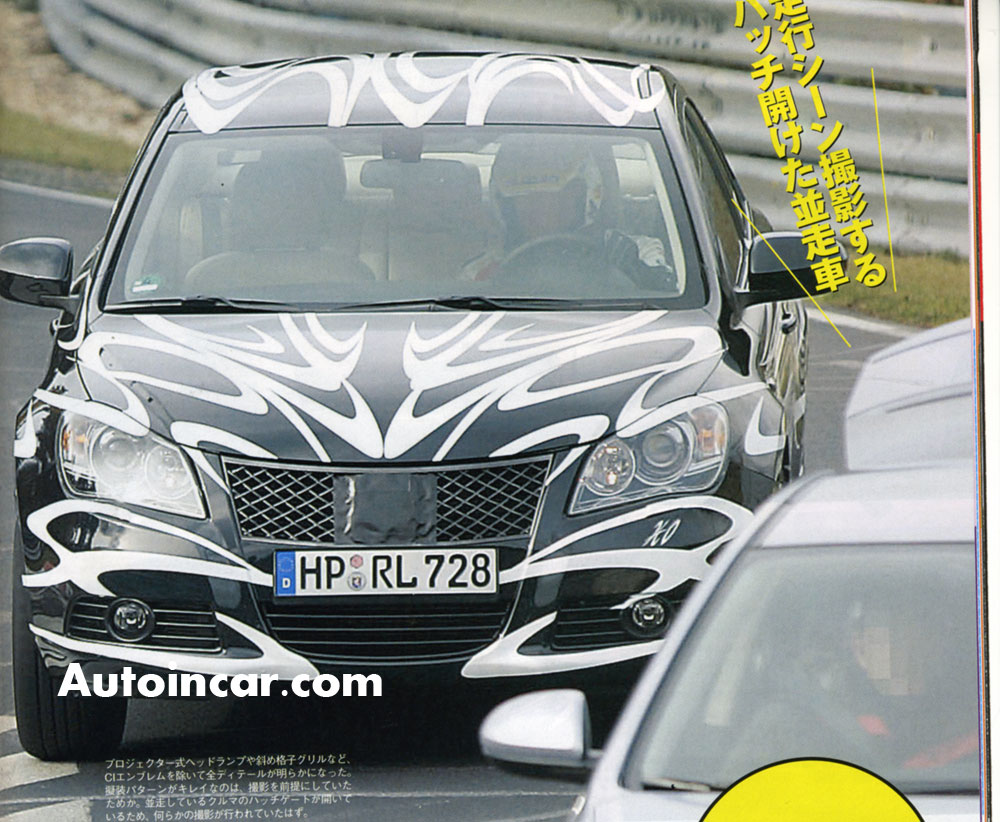 The Suzuki Kizashi will be Maruti Suzuki's first D-segment car in India when it arrives in 2010. The Suzuki Kizashi is a stylish sedan, with so many Suzuki trademarks all over it's body. Be it the raised boot-lid placement or the steeply raked windscreen, it's oozing SX4 or Dzire from which ever angle you are looking.The twin exhaust that comes out the rear bumper adds to the aggression and is a nice touch.
These photographs are from Japan, the test mule was putting in some quick laps at the local race circuit. Will the Suzuki have the might to take on cars like the Honda Accord and Toyota Camry? Your question is answered if you know the answer to how many 20 lakh-car owners would like to run shoulders with Suzuki Alto and Omni owners.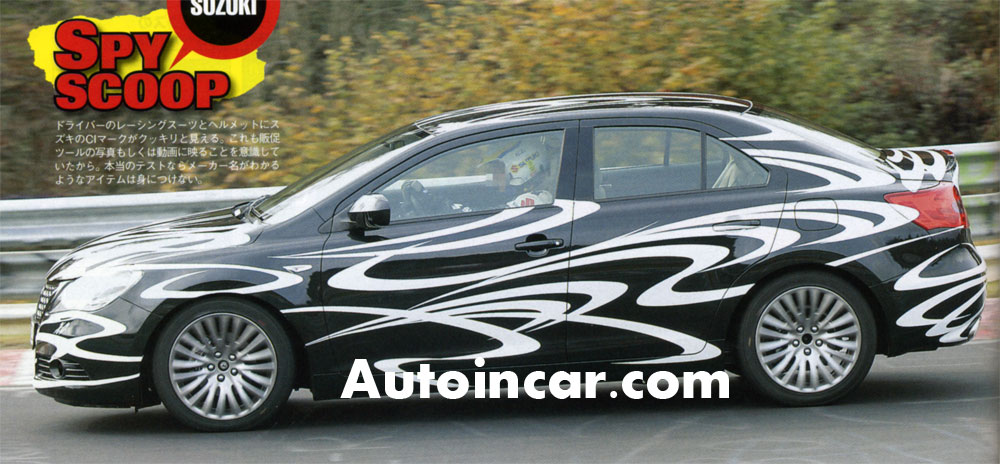 Kizashi buyers will no doubt benefit from the ample availability of spares and unmatched Maruti Suzuki service back-up. Peace of mind, and lots of it.
Beneath the twin-creased hood, is either a 150 bhp, 2.3 litre, 4-cylinder petrol engine and 300 bhp or a 3.6 litre, V6 petrol engine or a 2.0-liter turbo charged diesel engine. A diesel engine might be available at the time of launch in India, but we are not sure whether the AWD (All Wheel Drive) variant meant for international markets would be available in India.