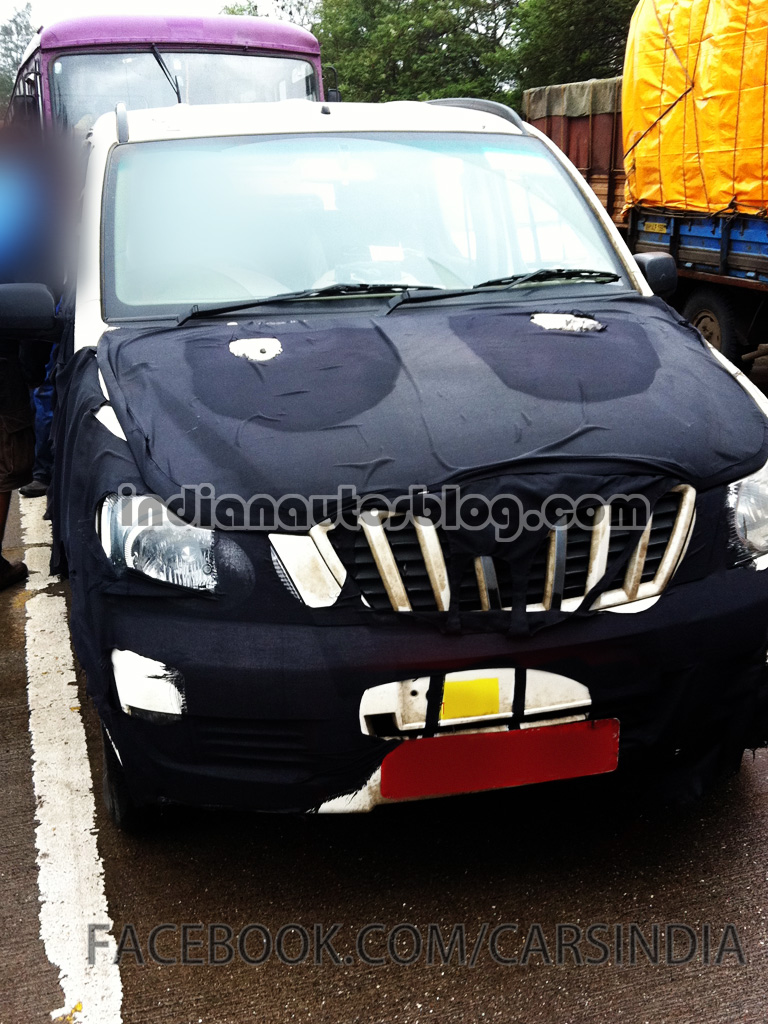 If you are tired of seeing pictures of mini Xylo (codename - U203) testing, then you've been reading IndianAutosBlog.com a lot.
We've brought you 20 interior shots followed by ten pictures that reveal the compact Xylo inside out. We even spotted a newly designed panel for the gear lever along with two tiny jump seats for the children.
The latest images are sent in by 'IAB addict' Aditya Prakash who runs a Facebook page for car fans in India (be sure to "Like" it - http://www.facebook.com/CarsIndia) tell us that the mini Xylo is ready.
We recently heard that the mock up of the vehicle was finished in early 2009 for approval by the Mahindra bosses.
The mini Xylo is putting function over form. It may look like a Xylo that's lost its tail, but how many launches today redefine segments?
The mini Xylo will provide two rows of MPV comfort, the driving command of an SUV bundled to the fuel efficiency of a 3-cylinder diesel engine. And all this could come at under 6 lakh rupees.
The Swifts and Polos must not take this contestant lightly. Knowing the company Mahindra is, they could aim the mini Xylo squarely at the new Swift, thanks to government's excise relief for small cars.
The mini Xylo will be powered by a 1.5-liter 3yl engine generating 70hp and 160Nm. 205/65/R15 tires will be located on four corners.
The real challenge for Mahindra is to style this fellow. Disguising the loss of a considerable portion of the rear end is a challenge. The spare wheel location and small quarter glass add some cheer, but will it be enough to make it look good?
Mahindra compact Xylo spy shots