Despite being its successor, the Mercedes SLC AMG would be a step down from the SLS AMG when it reaches the market in mid-decade. It makes a lot of sense for the German brand to build a small sportscar though.
Porsche has, for the past 50 years, specialized in making the 911. Jaguar has made a comeback with the F-Type and also plan on launching the coupe version. In fact, Jaguar already sold half of its first year production before deliveries even began! There exists a demand for sportscars in the price bracket of about 60,000-100,000 UK pounds and we can see that the segment is not a flash in the pan.
These images are courtesy of Auto Plus readers Felix and Paul. Mercedes seem to be testing the SLC in France now for that is where these prototypes were spotted.
You can check out a speculative rendering of the SLC here and the images that Mercedes Benz released here.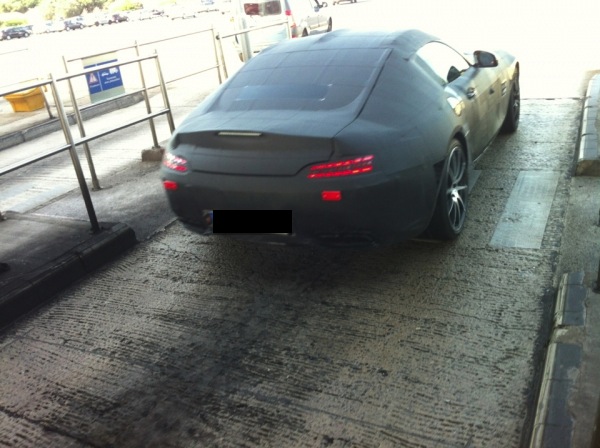 The SLC would replace the SLS as Mercedes believe that they would address a larger audience with a sportscar rather than an expensive supercar. Codenamed the C190, the SLC would get the aluminium spaceframe architecture of the SLS.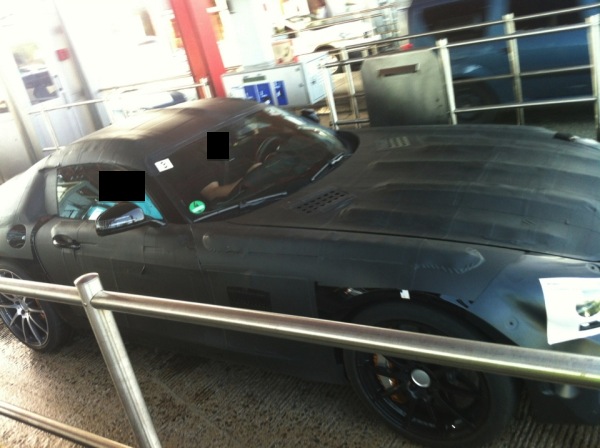 Power for the SLC is expected to come from V6 and V8 engines. AMG is currently working on a new 4.0-liter V8 engine which could find its way on the next gen C63 AMG and this SLC. Or, Mercedes could use the 5.5-liter V8 Bi-Turbo that already does duty in the 2014 E63 and the soon-to-be launched S63 AMG.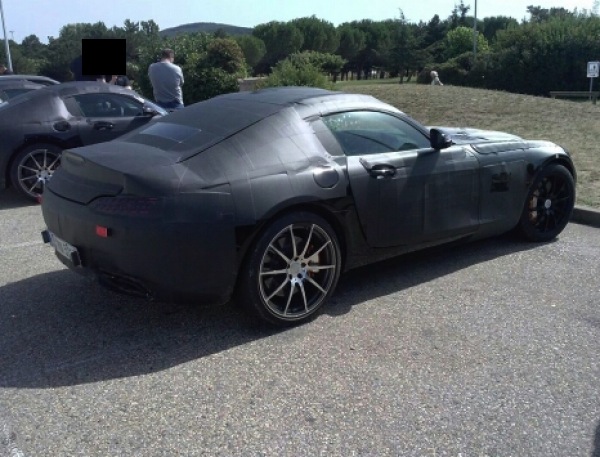 The bad news is that the SLC would ditch the gullwing doors in favor of the conventional side hinged doors. This is being done to bring down the weight, not to address the "I'm a Showoff" rant by a popular British motoring journalist ;-)
[Images from - Auto Plus]