Will enter production by the end of the decade.
In March 2015, Daimler confirmed that it plans to launch the first Mercedes-Benz pickup in the market under the Mercedes-Benz Vans brand. Now, the Mercedes pickup (Mercedes GLT according to media rumors) has been seen in a spy video published on the walkoART YouTube channel.
[YouTube video]
The Mercedes GLT will be a one-tonne, mid-sized pickup. It's being developed in cooperation with the Renault-Nissan Alliance. To be specific, it will be Nissan and Daimler who will jointly develop the vehicle. It will be available only in double-cab body style and be targeted at personal-use and commercial customers.
The Mercedes pickup will share some of the architecture with the third generation Nissan NP300 (Nissan Navara). The same pickup truck also spawned the first one-tonne pickup from Renault recently - the Renault Alaskan.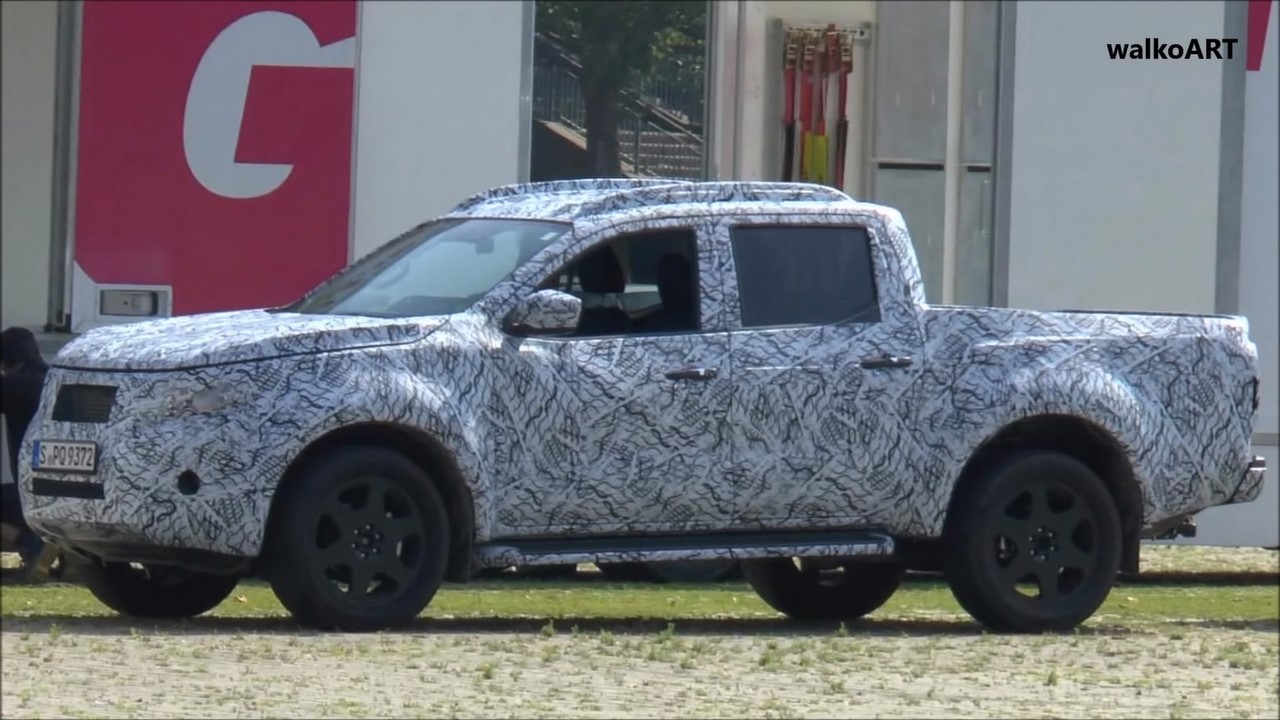 Also See: 2017 Mercedes GLA (facelift) spotted – Video
The Mercedes GLT will be built by Nissan in the Renault plant in Cordoba, Argentina, along with the Nissan NP300 and the Renault Alaskan, as well as in the Nissan plant in Barcelona, Spain. Production in both locations will commence by the end of the decade. The Mercedes GLT will be targeted at Europe, Australia, South Africa and Latin America.